Make-up artists, rejoice! The days of finding a make-up line suitable for men's skin could be over, thanks to the range released by new brand, Tony & Munro.
Until now, we've been forced to use women's make-up on men, with less-than-stellar results. For starters, men's skin is about 25% thicker and generally oilier than women's, meaning that traditional women's make-up doesn't provide the correct coverage and has a greater 'slip' rate, thanks to the oil levels in a man's skin.
With a significant increase in the number of men choosing to wear make-up, Tony Tsianakas and Ewan Munro Belsey noticed a gap in the market and set about filling it with their trio of specialty products- a hydrating eye gel, a correcting concealer and a BB cream (in three shades).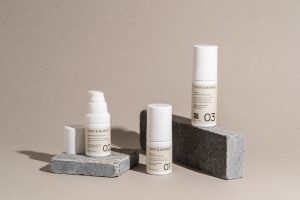 "We want to be the leading provider of men's fusion cosmetics in Australia and the world, blending make-up and skincare," said Tony.
The brand's aim is to not only deliver a product that is suitable for men, but to make a statement about tolerance and acceptance. "Beauty belongs to everyone, and we believe that looking and feeling your best should be readily accessible and acceptable, no matter your gender," said Ewan. "We support a zero-tolerance approach to bullying, which is why we're supporting the Alannah & Madeline Foundation, who are working hard to tackle bullying in our schools and communities."
For more news and updates, subscribe to our weekly newsletter.