In an Australian first, Elleebana and Lashjoy have joined forces to put Australian lash talent on the global stage.
The two companies are on the look out for two "outstanding lash stylists" to represent Australia at next year's Lash World Cup in Amsterdam.
According to Elleebana director Otto Mitter and LashJoy owner Joy Crossingham, the World Cup, which will be held in February 15-16, is an outstanding opportunity to showcase Australian lash artists.
Mitter said he was inspired to launch an Australian lash team after attending the 2018 Lash World Cup with Elleebana general manager Zoe Mitter and master trainer Jess Eaton.
"We felt the competition was of an exceptional standard," he said.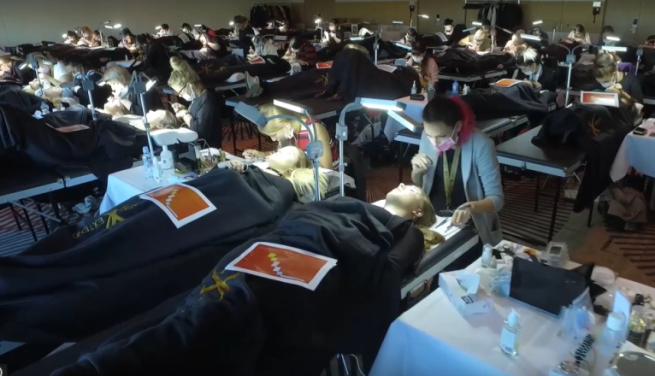 "We were not only impressed by the high quality produced by representatives from each country, but also the calibre of the Lash World Cup team for putting on such a prestigious event and strongly believed that Australia needed to be involved."
Lash stylists interested in joining the Australian team are invited to submit their entries via social media by tagging @elleebana and @lashjoy_ in their submissions along with the hashtag #lashworldcupaus2020.
The winning stylists will receive a return flight from their capital city to Amsterdam for the Lash World Cup in February as well as five nights' accommodation at the Van der Valk Hotel A4 Schiphol and an entry into a Lash World Cup 2020 category of their choice.
Full terms and conditions are available via the Elleebana website at eximport.com.au
"It's literally the opportunity of a lifetime, so choose your submissions carefully and get posting," said Mitter.
For more news and updates, subscribe to our weekly newsletter.