Hydromerse Skin Delivery System – just launched in Sydney – is a two-step application that replaces the sometimes-messy sheet mask.
Using the power of water, hyaluronic acid and menthol, Hydromerse can be used as an at-home treatment, but is especially beneficial for in-clinic use, immediately following cosmetic procedures.
The two-step process is set to revolutionise the way we apply masks.
"The tube contains hyaluronic acid hydrogel. This is gently applied to the under eyes or T-zone or full-face area depending on what area needs hydrating, approximately 1-2 mm thick," says co-founder Graham Stevens. "Because we have done away with the need for messy cloth masks that drip and slide off, we developed a second stage, the spray bottle."
Once the gel has been applied, the therapist or consumer rehydrates the calcium lactate powder in the spray bottle with tepid water and shakes until the powder dissolves. Then they simply spray the solution over the Hydromerse gel on the face.
"Then the magic happens," says Graham. "The spray reacts with the outer layer of the Hydromerse Gel through 'spherification' and a skin-like outer layer forms, holding the Hydromerse where it was placed. It won't drip nor run-off."
Under the outer barrier layer the Hydromerse Hydrogel gets to work delivering water and hyaluronic acid. Then it simply peels or washes off.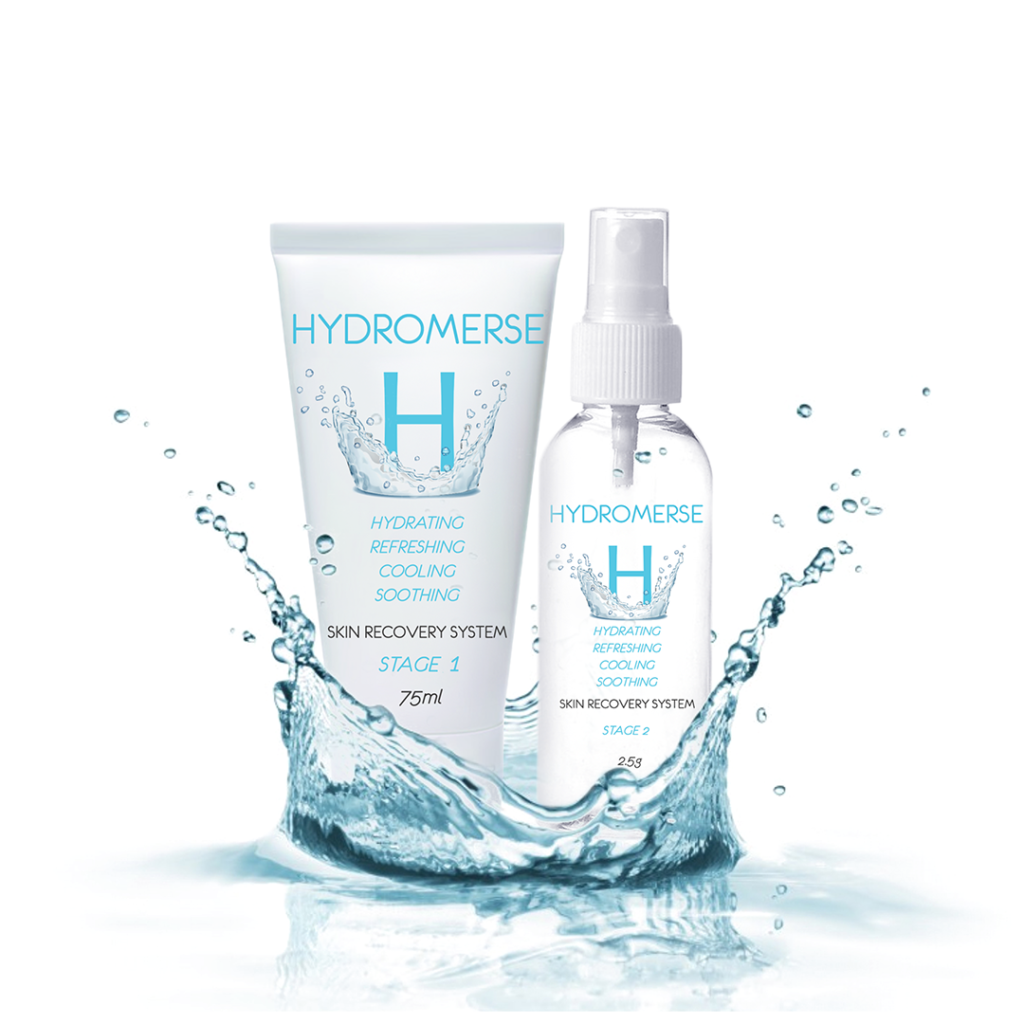 Together with his co-founder Gregory Anthony, Graham believes that in addition to being effective in the skincare arena, their products are also environmentally sound. 
"At Hydromerse we are proud of our social and environmental credentials. We are licenced Choose Cruelty-Free and promise never to test on Animals. Our bottles and tubes are widely recyclable, and the absence of a messy cloth mask means less waste in our landfill.
Our ingredients are sourced locally and all Hydromerse products are proudly made in Australia," says Graham.
Visit the #BEAUTYSTRONG hub at https://professionalbeauty.go-vip.net/beautystrong/
For more news and updates, subscribe to our weekly newsletter.