Before COVID-19 shook this year to its core, male grooming was booming. But just as demand for male-targeted treatments was growing in salons, the service-based element of the beauty industry was forced into lockdown. And that may have been the end of the story, if it weren't for the online boom that followed. According to Allied Market Research, the value of the men's personal care market is expected to reach $166 billion by 2022, which will see a compound annual growth rate of 5.4 per cent from 2016.
While the fact that men have flocked to take better care of their skin isn't any real surprise, particularly given the push for self-care during the current climate, it's the increased demand for cosmetics that has surprised market watchers. After all, with close to all events cancelled for the year, where are these men getting primped and preened to go?
The simple answer, it seems, is their home office. According to US market analytics firm Moz, internet searches for "male make-up looks" have increased close to 80 per cent this April compared to the same time last year, with searches including "Hiding acne" and "Hiding bags under the eyes" among the top search terms. And it appears the Zoom conference may be the instigator.
"Men's interest has piqued certainly in regard to their appearance," says Lucien Fowler, founder of men's grooming site, MISTR. "There's this odd dichotomy between being comfortable at home and the near constant Zoom appearances for which it's expected we're at least semi presentable. With Zoom, there's no escaping your own face, with it being an ever-present reminder of your grooming habits, existent or otherwise." According to Lucien, modern problems require modern solutions and a modern man is less averse to the illusory effects makeup provides than in generations past. "Specialist brands like Carl & Son present options that fuse skincare and makeup, giving you a product that covers the problem and works to eliminate it altogether from underneath."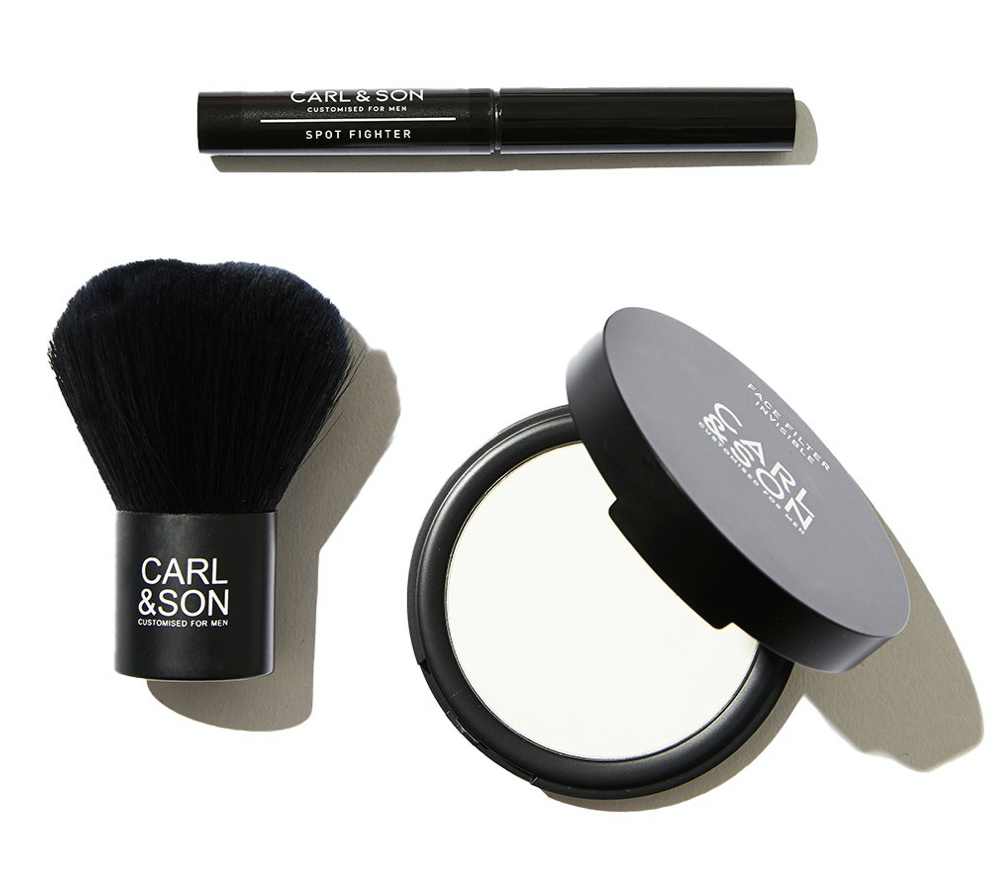 It's a trend that Australian male cosmetics brand Tony & Munro know to be true, having seen an explosion in sales of both their Correcting Concealer and their Renew Nourishing BB Cream. "There is a growing awareness amongst men about the benefits of looking after yourself and your skin, which often translates into feeling confident and feeling good.  Add to that … the harsh lighting of Zoom and other video calls, and it creates the perfect moment for the modern man to invest in some decent skincare and cosmetics products, so we don't look like we've crawled straight from bed to the laptop," says founder Ewan Munro Belsey. "We've seen an increase in the sale of our T&M Set. The Eye Gel minimises puffiness in as little as 15 days. The Concealer can help cover up that random acne spot and red skin undertones and the BB Cream gives you a more even-toned, fresh look."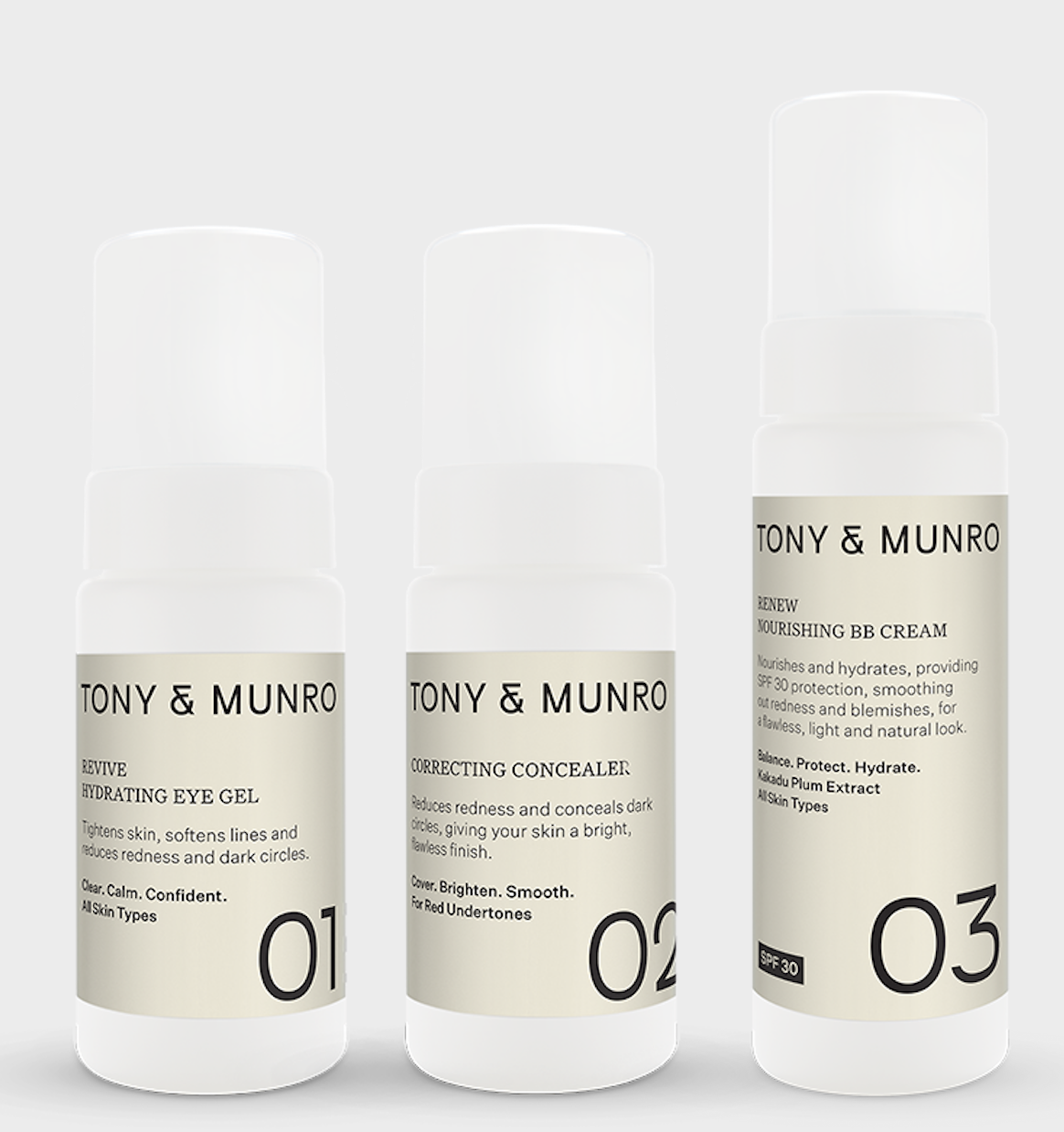 Once reserved for the more flamboyant, make-up is clearly gaining popularity for males across the board. "There is particular interest targeted at the products that pull double duty," says Lucien, using the Anti-Blemish Cover Stick from Recipe for Men as an example. "It's a concealer stick that contains actives to cover and treat spots so you can carry on without worry."
The question is, will men's interest in make-up remain once meetings once again become face-to-face? Lucien is confident that at the very least, men will want to remain in control of their appearance. "Regardless of whether Zoom calls remain the norm, men have been introduced to a concept they may not have happened upon if not out of necessity."

Visit the #BEAUTYSTRONG hub at https://professionalbeauty.go-vip.net/beautystrong/
For more news and updates, subscribe to our weekly newsletter.