Salon nail brand OPI has launched OPI Nature Strong, its first-ever vegan and natural-origin nail lacquer collection, featuring thirty brand new, natural-inspired colours plus a top coat. The colours have been formulated to last for 7 days, and are long lasting, high shine and highly pigmented.
The brand says "Color. It's all around us–in the sky we gaze at, the flowers we pick, and the deserts that bring us solitude. From coast to coast, there's an endless palette of earth tones and vivid hues that inspire us, and in turn, inspired our first natural origin nail lacquer, Nature Strong.
We bottled up 30 brand new shades that capture the role color plays in earth's natural elements to empower (or in our case, Emflower) you to express yourself consciously. From everyday neutrals to bold statement-makers in both crème and shimmer finishes, here are the shades that will make you Achieve Grapeness."
The colours are broken out into tones: Floral, Water, Produce and Earth.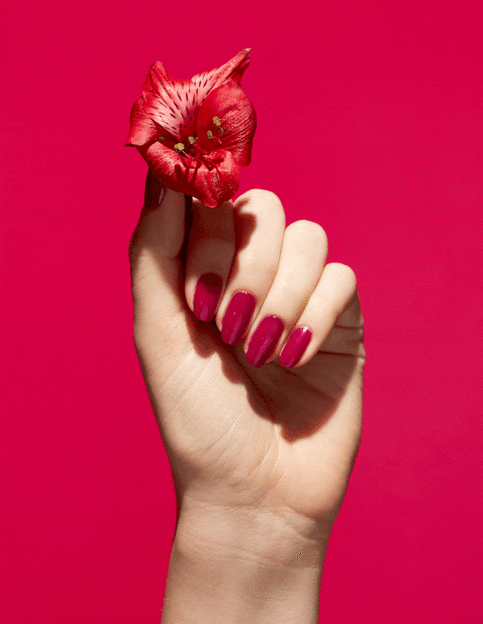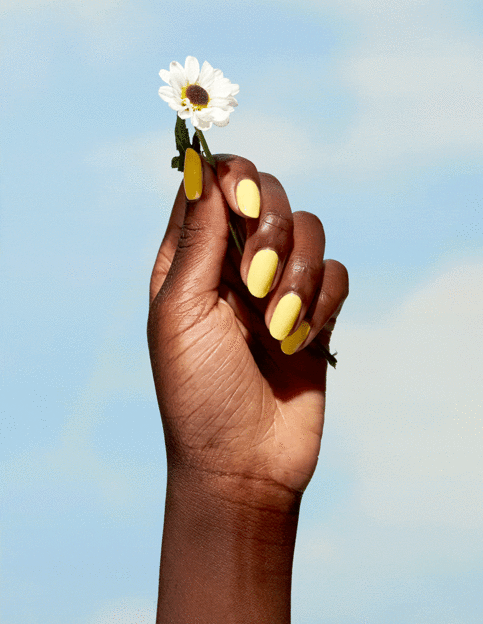 As expected, the brand has come up with some suitably fun, punny names for the colours, like Knowledge Is Flower, Big Bloom Energy, Make My Daisy, Natural Mauvement, We Canyon Do Better.
The ingredients
"You'll find sugar cane, manioc (otherwise known as cassava which comes in many forms like flour for cooking and baking), wheat, potatoes, clay, and corn in each bottle. It's a true feast for your nails." The formulas contain up to 75.6% Natural Origin & 84% Bio-sourced ingredients.
OPI says "We didn't just use any plants in our sourcing. We ensured that our plant-sourced ingredients are also non-GMO and contain no presence of GMOs, meaning no genetically modified organisms.
The are also free of animal-derived ingredients and carry the Vegan Society stamp of approval. "We love our furry friends and are cruelty free so we do NOT test on animals nor do we sell OPI Nature Strong to countries who would test it on animals," says OPI.
The packaging
The brand has also announced that the lacquers are packaged in glass bottles and both the caps and bottles are made from 20% PCR (post consumer recycled) materials. Beauty packaging is notoriously hard to create in a sustainable fashion, in particular caps and pumps.
Salon display options
OPI has three counter display options for salons interested in showcasing the range: 16 bottle, 32 bottles and 64 bottle.
Availability in Australia
Professional Beauty has contacted OPI to find out when the range becomes available in Australia and will update this post with that information as it becomes available.
See the whole OPI Nature Strong range.
—
Read the current issue of our digital magazine here:
For more news and updates, subscribe to our weekly newsletter.
—
Have an idea for a story or want to see a topic covered on our site and in our pages? Get in touch at info@professionalbeauty.com.au.