No technological advancement in the last half century has changed the face of the skincare industry more than microcurrent thanks to Bio-Therapeutic. It's been widely recognised for the safe, transformative results achieved in a completely non-invasive treatment.
How does it work? Microcurrent mirrors the body's own natural low level electrical current. In just a single treatment, microcurrent is able to dramatically tone the facial contour, leaving skin plump, hydrated and firm. Unlike other modalities, microcurrent is also subsensory, which means it's imperceptible, and makes for a comfortable and efficacious addition to nearly any beauty treatment.
Precision programming
When it comes to electrical current and the skin, though, the "more is better" approach common with skincare doesn't work, which is where the Bio-Therapeutic platform comes in. The human body is an extremely subtle electrical system, and haphazardly delivering large charges of electricity to the skin surface may cause gross muscle contractions, temporarily resulting in a tightened appearance. However, this approach ultimately fatigues the musculature and can lead to increase muscle laxity and loss of skin tone in time. Exactly the opposite of the intended result.
By contrast, Bio-Therapeutic's microcurrent technology is built on the proprietary and revolutionary Suzuki Sequencing platform that delivers proven and safe sophisticated sequencing patterns that have very precise results on the skin. By clinically understanding what frequencies are statistically most successful to achieve specific results, proprietary programming offers a precisely targeted approach that optimises the potential for each client, and allows for faster, more effective and more consistent results than other forms of microcurrent. And the company's unique, pre-programmed technology take the guesswork out of delivering superb results consistently.
Industry pioneers with serious credentials
Bio-Therapeutic pioneered the use of microcurrent in skin and health care nearly fifty years ago in 1974. In the decades since it has continued to innovate and refine its approach. Unlike others in the space, Bio-Therapeutic is also an ISO 9001 and ISO 13485 certified manufacturer, their equipment is CE tested for safety and their microcurrent technology is FDA approved and made in the USA.
---
Bio-Ultimate® Platinum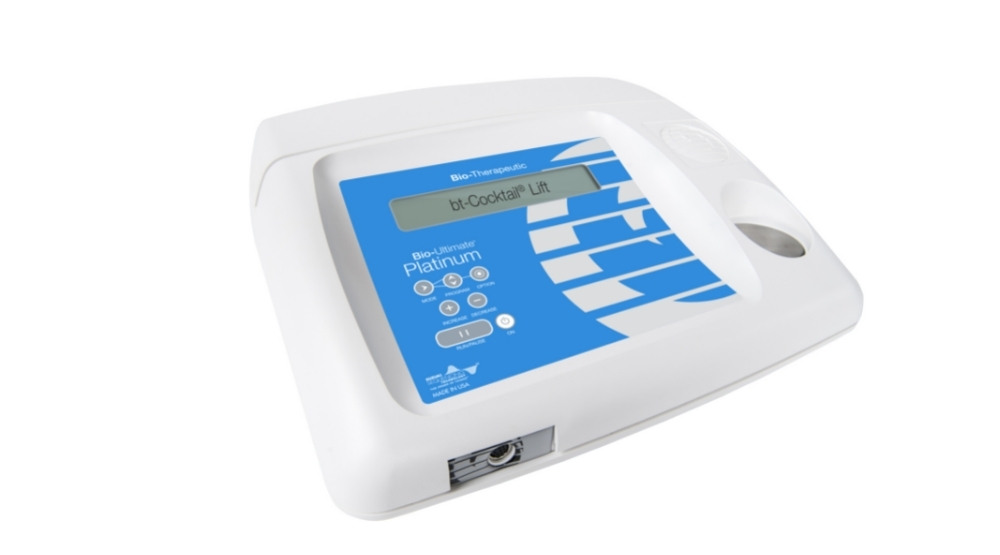 Microcurrent facial toning system
The Bio-Ultimate Platinum facial toning system features the latest in microcurrent technology development, including the patented technological breakthrough Suzuki Sequencing® and convenient preset programming. It's the preferred facial toning technology of advanced skincare professionals worldwide. The device Improves skin tone and elasticity, reduces the appearance of fine lines, firms, contours, and offer intense hydration for radiant, glowing skin.
bt-nano®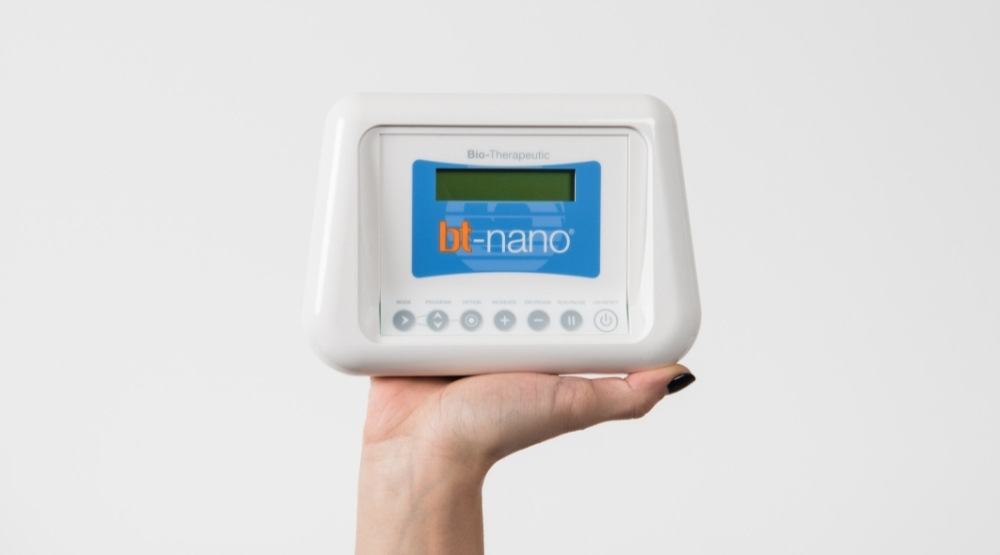 Compact, portable microcurrent facial toning system
The bt-nano is one of Bio-Therapeutic's most awarded, and popular, pieces of equipment for its ability to pack our unique Suzuki Sequencing microcurrent system into a highly compact, lightweight and portable chassis. Suzuki Sequencing ensures an extremely precise delivery of current to the skin, resulting in a dramatic skin improvement that's cumulative over a series of treatments, without fatiguing the skin and leading to laxity.
---
Bio-Therapeutic devices and products, as well as its robust education curriculum and world-class after purchase support, are now available in Australia through Professional Beauty Solutions.
Find out more at www.biotherapeuticaus.com.au or call 1800 625 387.
—
Read the current issue of our digital magazine here:
For more news and updates, subscribe to our weekly newsletter.
—
Have an idea for a story or want to see a topic covered on our site and in our pages? Get in touch at info@professionalbeauty.com.au.