Who am I?
I started my first company back in 1999 and sold it 5 years later, having successfully created an innovation holding a worldwide patent, growing to be the largest organisation of its kind in the industry, and employing a team of 125. Finding my passion in the spa/beauty industry, my next company was launched in New York City, with Ritz Carlton Central Park being my first client. From there the business was retained by 5-star hotel and spa chains throughout North America and Asia, and I finally made my way back to Australia where I have worked with literally thousands of small to large spas, salons and clinics. Business is ever evolving, and now I find myself the head of Diva Skincare Co and the proud distributor of some of the world's finest skin and beauty products.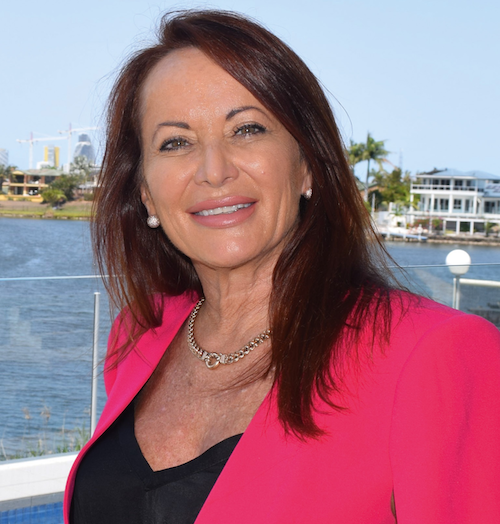 The innovation:
During Covid, many businesses in our industry suffered, and continue to suffer. There was a huge amount of my clients, colleagues and friends who could no longer make money with the treatment of clients being ruled out.
It was during this time that I determined I was in fact in a very fortunate position of being able to tailor our company's services and products to help business owners who were no longer able to trade.
The team and myself at Diva Skincare Co determined that our most popular products, and indeed one of the world's favourite at-home treatments, Goodbye Wrinkles, could help business owners to make money by selling them online. And because cashflow was tight, there was no possibility of business owners taking large opening orders, so we decided to drop- ship Goodbye Wrinkles directly to the salon's own customers – at no cost.
The drop-shipping of Goodbye Wrinkles, and allowing business owners the flexibility to sell our products online, was a saviour in many cases for small businesses – who were extremely grateful for the opportunity!
We then decided to take these opportunities to retail Goodbye Wrinkles one step further – we launched Private Labelling on all of our custom-designed anti-wrinkle masks. Private labelling of Goodbye Wrinkles, allowed business owners to not only promote their own branded products, but also to increase their profit margins in a time of near-desperation. The majority of these salons are still private labelling due to their financial successes during one of the worst financial downtimes in our history.
The benefits of being Australian made…
Being 100% Australian owned and managed, our company has the ability to be more innovative and able to provide products which Australian consumers are searching for due to our innate understanding of current trends. Diva Skincare Co works hand in hand with Australian spa and salon owners on a daily basis, and this enables us to be at the forefront of providing products that businesses want and need to be successful.
Biggest lesson I have learnt being an innovator…
Being an innovator is in my blood – I learnt many lessons from my innovator father from a very young age. The most important one being that you can never sit still and be content with what you have or what your business currently delivers.
Business is ever evolving, consumers are savvy, and so as the CEO it's important to be exceptionally open minded as to what else is out there, and what the next big thing may be. It always surprises me when business owners are not interested to learn more about what else may be out there for them – this is a certain kiss of death, and having been in business for 30 years, being open-minded is certainly one of the keys to my success.
Plans for the year ahead…
2020 was a year of incredible growth for Diva Skincare Co – and especially Goodbye Wrinkles which has gone from a handful of salon stockists, to over 150 stockists, with distributors in Canada and New Zealand.
The next 12 months we have several new products being launched, and more international distributors coming on board. We will also be taking this show on the road and making connections with all of the amazing spa, salon and clinic stockists who have joined us during such a tumultuous year.
My plan is to continue to assist small business owners to grow their businesses in the most effective way possible – increasing their retail revenue with the finest and most desired skincare products available today!
This article appears in the current issue of Professional Beauty.
For more news and updates, subscribe to our weekly newsletter