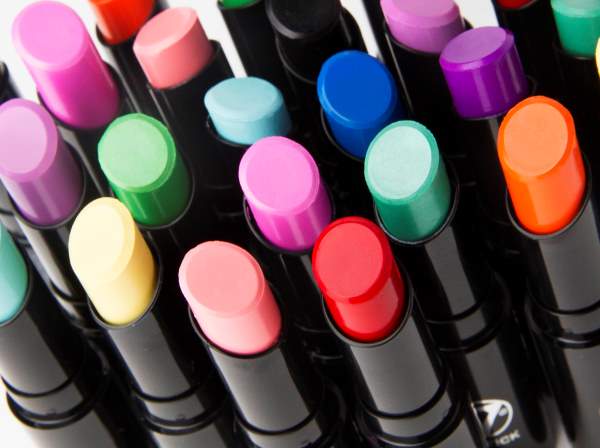 After raising $1.2 million for women's mental health last year, Liptember has launched its 2017 campaign with plans to raise even more this year.
Launched in 2010, the popular crusade encourages women to 'kiss away the blues' by wearing official Liptember lipsticks.
Until now the campaign's two beneficiaries have been Lifeline and the Centre for Women's Mental Health.
This year however the charity has expanded its support to four new beneficiaries:

Jean Hailes for Women's Health – helps improve women's health throughout their lives
RUOK – encourages all Australians to connect and have regular and meaningful conversations with anyone struggling with life
The Pretty Foundation – empowers women and girls to develop and nurture a positive body image for themselves and others
Batyr – provides preventative education for youth mental health.
Liptember founder Luke Morris says the charity is incredibly proud to be in a position to expand its support of women's mental health in 2017.
"Liptember's new partnerships will allow the campaign to make a greater impact on the mental health of women across the country," he says.
"Liptember supports women's mental health and acknowledges that more focus needs to be placed on treating men and women separately when it comes to depression and anxiety, with women statistically much more susceptible to these conditions.
"Suicide is the biggest single cause of death for women aged 20-34 and one in three Australian women will suffer depression or anxiety during their lifetime."
He said Liptember's support of national programs and services to improve the mental health of Australian women had already achieved incredible outcomes including:
140 mother-baby pairs enrolled in the Royal Women's Hospital 'Parenting with Feeling program'
Screening questions developed and trialed in women's antenatal clinics to better identify women at risk of or experiencing domestic violence
A full-time Safe Mothers, Safe Babies clinical psychologist has been employed to work specifically with mothers at risk of domestic violence and trauma, and to build up the women's clinical programs to better support these women
Over 686 Australian and New Zealand professionals have been trained to carry out ongoing Newborn Behavioural Observations (NBO) programs in their communities.
Training of 17 Aboriginal family workers in Mildura who are now using it routinely in their home visits with families
To raise funds for Liptember register online at www.liptember.com.au/#register and seek sponsorship from family, friends and co-workers by committing to wearing official Liptember lipstick throughout September.
If you do not want to wear an official Liptember lipstick (available at all Chemist Warehouse, My Chemist and My Beauty Spot stores) wear your own and simply purchase a Liptember Donation Tin and other merchandise to promote the cause and raise funds in your salon.
For more information, visit www.liptember.com.au.