How important is education to you and
your team?
Education is extremely important to my team and our business model. Our products in particular are very unique and they require specialised training to be able to master how to use them in the correct way to get optimal results.
I have been very fortunate to grow up in the beauty industry being surrounded by amazing and inspiring educators at my mother's beauty college. My mother co-wrote the very first Diploma of Beauty in Australia and I remember many times seeing her working on this or hearing her have discussions with colleagues about it. My mother was so dedicated to "Education" and having her as a mentor, she helped me really understand and respect the importance of it and this has played a fundamental role in my career to date.
Our brand has a reputation for offering award winning education, I was fortunate enough to win Educator of the Year at the ABIA's and NALA and have had multiple finalist nominations over the years, this recognition has made us work even harder for the future to ensure that what we deliver is world class and at the highest level.
We conduct regular education symposiums for our global team to ensure we go through our curriculum and see
what improvements can be made and implement any new strategies, product training techniques and importantly keep the motivation there for everyone to want to deliver at the highest level.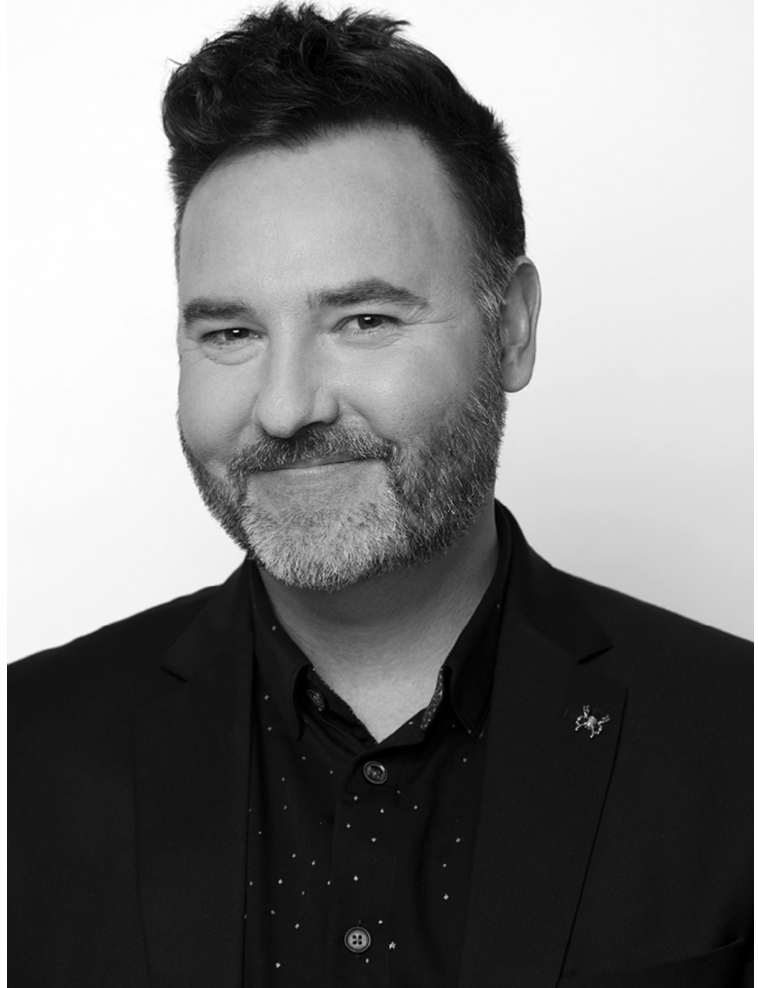 During the pandemic how did you alter your education for staff and clients?
What a year it was! Eye opening to say the least for all of us, and the obvious answer is we went online with our education. We always did have some online options before COVID, but we didn't really want to do online because we believed face to face training is so much better for our products and techniques in particular. We had regular classes booked everywhere with our trainers all over the globe so there was no real need to do online because we offered so many hands on opportunities.
Everything was flipped on its head when COVID appeared and of course we were forced to really look at what we offered and create an even better solution for our clients when it comes to online learning. We needed to be sure that our clients and students would get as close as possible to the face to face training experience through our online platform. We recorded a lot more content but we also integrated mandatory face time sessions with our educators, so it wasn't just a pay now and watch a video and do an automated exam to get your certification. We wanted to give that face time elements for interaction and supervision. The feedback has been phenomenal and it has actually made us now seriously revise our online outlook and add more courses to our online academy.
We have started going back to face to face training now that restrictions have eased, but we of course have a COVID safe plan in place and masks are required during the training sessions on students and models. We are quite lucky here in Australia, somedays it doesn't even feel like we are affected by COVID at the moment and things are back to some normality or new normal. We have a company in the USA and that is a totally different ball game, hands on classes are still being cancelled in some states, the US is being hit hard but they are fighting back and are a very resilient bunch of people.
Tell us about your latest launch and how you are educating salons about this?
It's fair to say 2020 was a year of challenges but was also a year of epic achievements. One being our latest offering "Elleeplex Profusion" which is a new type of lash and brow lamination system that contains no thioglycolates or bromates and is based on amino acids and plant extracts, the formula optimises the chemical process to ensure lashes and brows are healthy and the original integrity of the hair is maintained. This product has been two years in the making, hundreds of clinical trials and it has now been set free into the world. The reviews have been amazing so far, it is a slower system by only a few minutes more than the original system, but it is more suitable for brows and has some advantages in the formulation to be more "fool proof " when applying the treatment. The original system is still available as it is so popular around the world, but we wanted to give our clients two options as the industry was asking.
When we launch products we have to consider all global markets as Elleebana is now in 60 countries, so there is a lot of planning and global compliance required to get the products ready and fit for sale, then our training programs also have to be finalized and considered for each market, our distributors help with translations of manuals and videos and relevant content so that students in each country are getting the best learning experience.
We have various methods of face to face learning and online learning that will be available for this release, classes are being scheduled Australia wide with our amazing distributors and many schools also choose to use our products. Official training with the brand always gives you the best learning experience and extra add on options such as online upgrades, so it's well worth the investment to give you every success when offering these services.
How important is it to upskill in a new landscape in 2021?
I think it is more important than ever before, I'm not exactly sure why everything has just boomed in the beauty industry (and many industries), I have a feeling it is because everyone was locked down, then once they got the chance to get out and about, everyone booked in for treatments and did not hold back at all from making themselves feel and look better than ever.
The world is moving so fast, it literally is a matter of if you're not upskilling and continually learning then you're not moving forward. If you are not wanting to move forward then that's fine and I completely respect that, somedays it can all be a bit too much, but if you're in business and you're wanting to grow your business, then you have to be hungry for education and importantly "use it!" Implement that knowledge and test it out, work hard on it and be persistent, don't give up if it doesn't all work as planned the first time. It's the ones that fall and keep getting up again that reach the highest success.
If you're a salon owner, what are your goals for the year ahead, what are your goals for the next 3 years and so on, the hardest thing to do for many of us is to stay on top of these goals. Once we have clear goals we know what steps we need to take to achieve them and educating yourself on the most efficient way is money well spent if you use it.
There is so much competition in the market, but you don't need to worry about that, what you need to do is keep working on your game and delivering and it doesn't matter if you're not the first, just do it well, really well!
As an educator yourself what is the best piece of advice you can offer salons for the year ahead?
|Goal setting, planning and then implementing. These are the first key things you need to do to get your business to the next level of success that is relevant your dreams and ideals. If you need to increase revenue, then look at the key attributes in order of priority that need to be implemented to make that happen. If you need to take more time off for yourself, then what do you need to do to make that happen? Life is too short and the world is spinning, it only get's faster as you get older, so find out what ultimately is going to give you and your family the best life and go for it.  Don't forget to be nice to people along the way and help your fellow colleagues. 
This article first appeared in the January/February issue of Professional Beauty magazine. Download the issue here.
For more news and updates, subscribe to our weekly newsletter