Australian company Digispectro began developing its 'CompleXion' product from its base on the Gold Coast of Queensland after identifying issues with the current technology.
Managing Director Barry Amor, a veteran of the camouflage cosmetic business, had been unable to come up with a means of accurately analysing skin for formulation or matching to a camouflage cosmetic.
"This led to the decision to develop our own hand-held spectrophotometer which can be used for general cosmetic and many other applications," Mr Amor said. "We are also conducting research into its application for analysing skin conditions."
From a technical perspective, 'CompleXion' is already able to monitor the treatment of skin conditions such as Melasma.
"It just requires some change to the software that analyses the scan results," Mr Amor said. "We are also researching the use of higher frequency sensors and additional input devices, such as electronic microscopes, for mole mapping."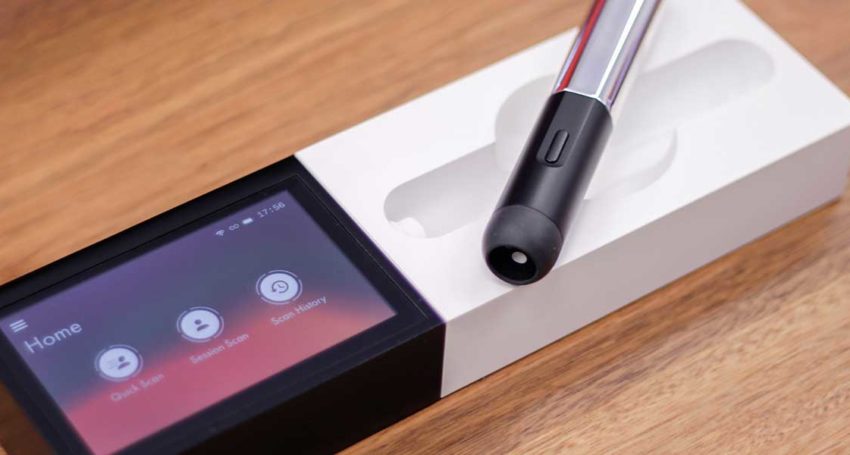 The Digispectro team has already built a number of fully functional scanners for display at trade shows and now aims to increase stocks to ramp up demonstration and evaluation with prospective customers. It is planning to fulfil orders before the end of the year.
'CompleXion' also attracted significant worldwide interest at a 2019 Hong Kong trade show. "The interest and feedback we have received leaves us with no doubt that we have developed a world-class device here on the Gold Coast," Mr Amor said.
Digispectro was recently awarded a $394,000 Australian Government grant to further develop its wireless skin analysis device.
Australian MP Stuart Robert said the new technology would revolutionise the industry.
"Digispectro's wireless scanning wand technology will dramatically improve cosmetic and health results, particularly in the management of mole monitoring and conditions such as Melasma," he said. "This is a great example of the bold-thinking happening right here on the northern Gold Coast that has the potential to take on the world."
Visit the #BEAUTYSTRONG hub at https://professionalbeauty.go-vip.net/beautystrong/
For more news and updates, subscribe to our weekly newsletter.