Guests wake up to panoramic views of the Indian Ocean and secluded sandy white beaches when they stay at the 5-star Hilton Bali Resort, which is located on a 40 metre cliff tower in Nusa Dua.
It's a stunning view that can also be enjoyed from the manicure-pedicure area in the hotel's impressive Mandara Spa.
The spa's name – Mandara – comes from an ancient Sanskrit legend about the God's to claim Titra Sanjiwani, a powerful holy water that held the secret of immortality and eternal youth.
The legend pitched good vs evil as it tells of the ten stages of destruction and the eventual return to harmony.
In this legend, Mandara Giri is a sacred mountain from which Titra Sanjiwani flows.
This mystical sense of being can be felt immediately upon entering the spa.
Eight traditional, open-air villas that have been designed for peaceful pampering, escape and tranquil indulgence.
Set behind stone walls, they each feature a covered treatment area for couples, outdoor showers, lush tropical foliage, water fountain and a large, shared outdoor bath.
Two premium spa villas include large steam rooms.
The treatments have also been designed with the ancient legend in mind with unique and exotic spa offerings that reflect the beauty, spirit and traditions of times gone by.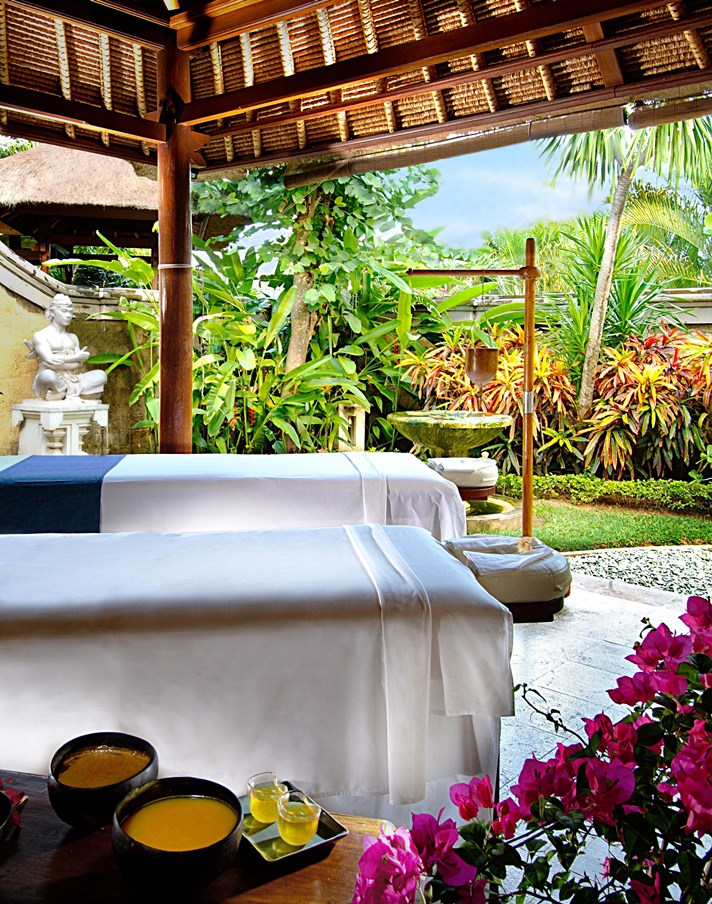 "The Mandara Spa experience combines the beauty and the allure of Asian traditions with the sophistication of modern spa techniques," marketing manager Made Diah explained.
The treatments are inspired by ancient health and beauty traditions from Indonesia, Thailand, India and Hawaii.
For the traditional Asian inspired treatments, the spa has developed a range of signature products made from high quality; natural ingredients when made fresh each day are using local produce.
These are used to complement the spa's Elemis range of products that are used for massages, body scrubs and wraps, facials and more.
Made said the spa's signature treatments were the Balinese Massage and the Mandara Massage (where two therapists perform at one time so the client experiences a four hand massage).
Made said what kept her spa busy was the high standard of therapists.
"Our staff are all professional and well-trained therapists," she said.
"They spend three months before they go to operational for a new therapist, and for a senior therapist, they will do recurrent training every year, as well as retail training onsite."
Made said supporting her staff and giving them incentives kept them motivated.
"We support and appreciated our staff as much as we can and have found that an incentive programme works best for our retail sales."
She said the challenges the spa faced included cheap offerings outside the hotel.
"Many places around Bali sell very cheap treatments," she said.
"But of course, the quality is compromised.
"A person who comes to us will have a very difference experience – our products are quality and our staff are well-trained."
With the beauty, grace and sensual indulgence in the surroundings with the exquisite details to every treatment performed, each guest can be guaranteed to walk out feeling serene and rejuvenated from Mandara Spa.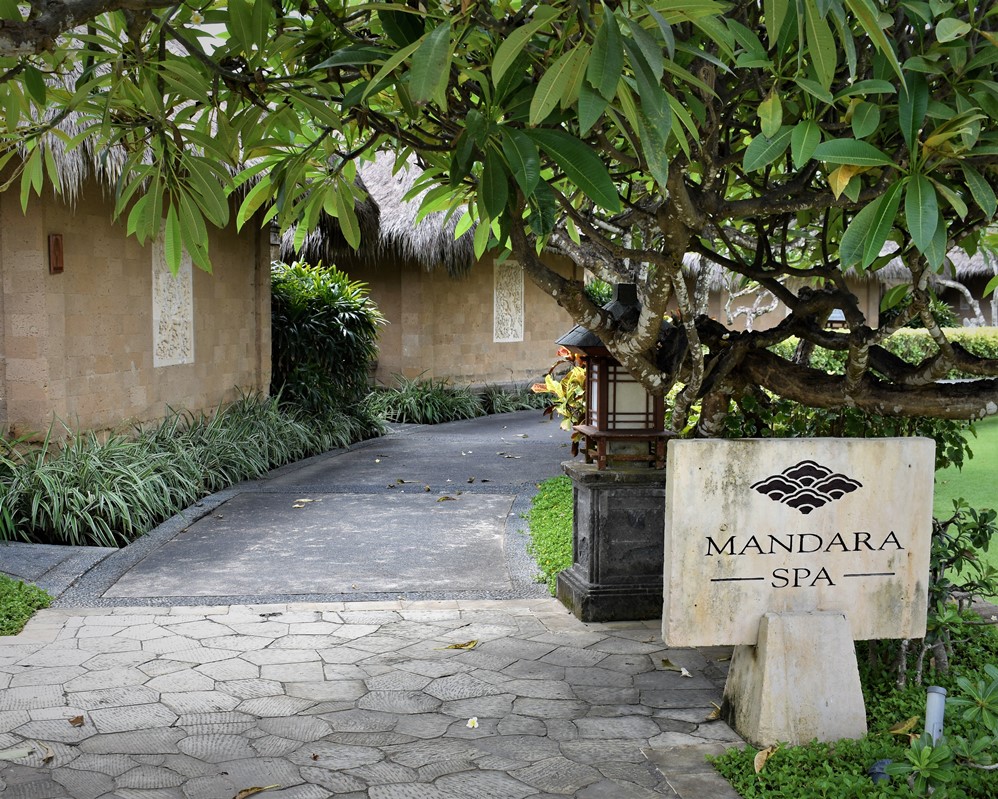 Mandara Spa locations
Mandara Spa at Hilton Bali Resort
Ayodya Spa by Mandara at Ayodya Resort Bali
Club Med Spa by Mandara at Club Med Bali Hotel
Mandara Spa at Maison Aurelia Sanur
Chavana Spa at The Patra Bali Resort and Villa
Industry awards
TTG Travel Award 2017
Luxury Urban Escape Global Winner
Mandara Spa is distributor for Elemis skin care in Indonesia.
Mandara Spa
Hilton Bali Resort
JI. Raya Nusa Dua Selatan
Nusa Dua, Bali 80363
Indonesia
Tel: +62 361 773 377
www.mandaraspa.com/spa/Nusa-Dua-Hilton-Bali-Resort.aspx