Professional Beauty magazine has been the leading B2B publication for the beauty industry for 25 years, so it makes sense that they know how to connect with their readers – the salon owners and beauty workers across Australia.
Given the events of the past four months which saw the lockdown of the beauty industry, its reopening and – in Victoria – the second-wave lockdown, the Professional Beauty team created a 100 per cent digital edition for the month of July, and will follow suit with a digital-only edition in August.
Priding itself on knowing how to reach their readers, Professional Beauty ensured that by going digital, the July issue of the magazine would be exactly where readers needed it – on their mobiles, tablets or laptops, regardless of whether they're in the salon, or at home during lockdown.
"We are really excited to launch the digital-only edition of Professional Beauty – we thought it was the perfect way to connect with our audience during this time, given the ever-changing environment," says editor Anita Quade.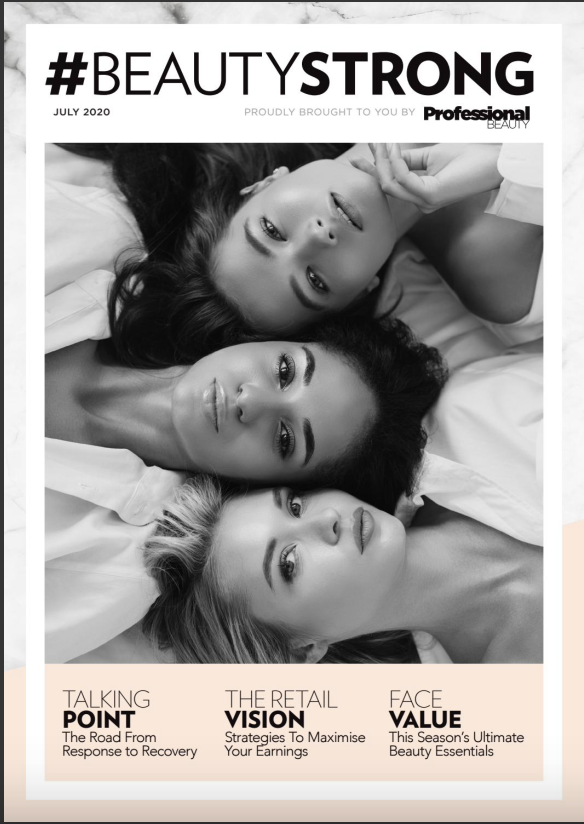 Covering the gamut of what the future looks like for the beauty industry, the Professional Beauty team has spoken to insiders to gauge their feelings on how to function in a forever-changed landscape. From tackling tax season to re-inventing your business model, the issue also features interactive video, gifs and behind-the-scenes footage of what makes the Australian beauty industry tick.
While Anita believes the digital edition is what is best-suited to the industry for July and August, she feels readers will be ready for the traditional paper edition by September. "Professional Beauty has always been a leader in the B2B industry, and as we celebrate our 25th year anniversary in September, we will be back with a bumper magazine anniversary edition to continue to keep the industry informed."
Download your copy of the July issue of Professional Beauty here.
Visit the #BEAUTYSTRONG hub at https://professionalbeauty.com.au/beautystrong/
For more news and updates, subscribe to our weekly newsletter.