The beauty supplement category is booming. Set to grow in coming years, one of the stars on the market is Australian brand Vida Glow. It's original Anti-G-Ox Antioxidant Powder is the multi-award-winning formula that launched in 2020. The brand is bringing out a new berry flavour this week.
Anti-G-Ox is designed to be a part of your daily beauty routine as an extra line of defence for skin against premature ageing. Used as part of your daily routine, it'll help skin become more resilient and can withstand the ageing effects of the sun, stress, environmental pollution, sleep disruptors and poor dietary choices. So you can live the life you love without stressing your skin.
"Anti-G-OxTM Berry is a daily essential for anyone with modern skin needs wanting to fight premature ageing. Designed to be taken directly on the tongue, Vida Glow is the first to create an instantly dissolving effervescent beauty powder. I'm so excited to extend our range of innovative beauty solutions that support busy, active living," says Vida Glow Founder Anna Lahey.
The effervescent powder is designed to be eaten daily. It's quick dissolving and can be eaten straight up or mixed with water and comes in sachets for on-the-go consumption. Perfect post workout or before a facial.
Ageing starts at a cellular level as a result of exposure to a variety of environmental stressors (UV, pollution, diet, stress, climate etc.) which causes inflammation, advanced glycation end products (AGEs) and oxidative stress (the root cause of premature ageing).
Vida Glow Anti-G-Ox™ includes multi essential nutrients to defend the skin against three root causes of premature ageing:
Inflammation weakens skin structure, resulting in degradation of collagen and elastin and impairs the skins barrier function. Anti-G-Ox™ contains vitamin C, curcumin, and biotin clinically proven to improve skin structure and support collagen health
Diets that are high in sugar accelerate Glycation causing more AGEs (Advanced Glycation Endproducts) to form in the skin which can reduce skin firmness. Anti-G-Ox™ contains chromium, Vitamin B6 and Niacinamide clinically proven to assist sugar metabolism
Oxidative Stress is an imbalance between free radicals and antioxidants in the body which contributes to the loss of collagen and elastic fibres resulting in fine wrinkles and cell damage. Anti-G-Ox™ contains Vitamin C, Vitamin E and Zinc to reduce free radicals in the body
Listed benefits include:
– Helps reduce free radical damage to support skin tone and texture
– Supports collagen formation to help reduce fine lines and wrinkles
– Maintains collagen health
– Supports healthy blood sugar levels
– Helps enhance skin regeneration
– Helps enhance skin's internal structure and strength
The key ingredients are: Vitamin C, Biotin, Chromium, Curmumin, Vitamin E, Magnesium, Nicotinamide, Vitamin B6, Kakadu Plum and Zinc.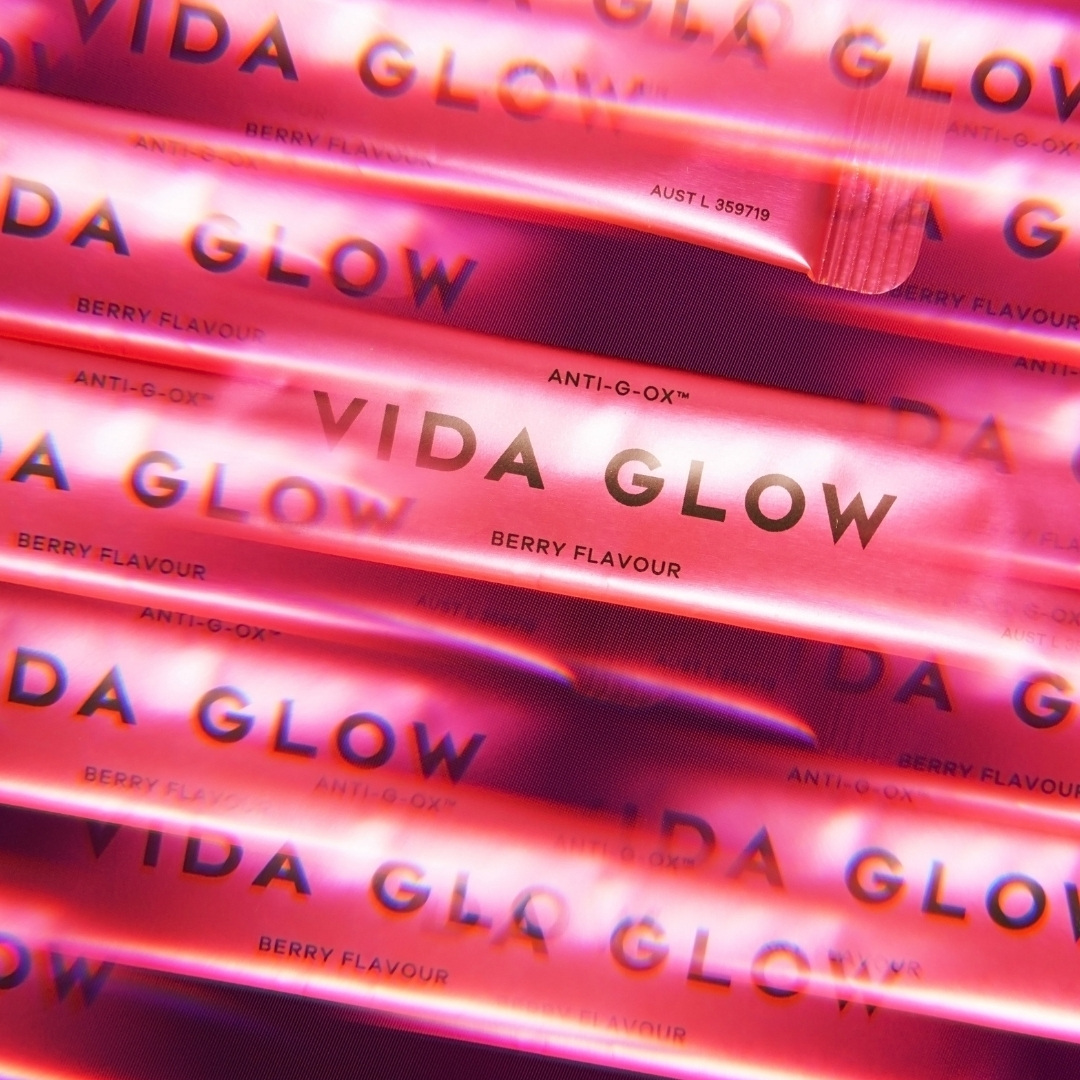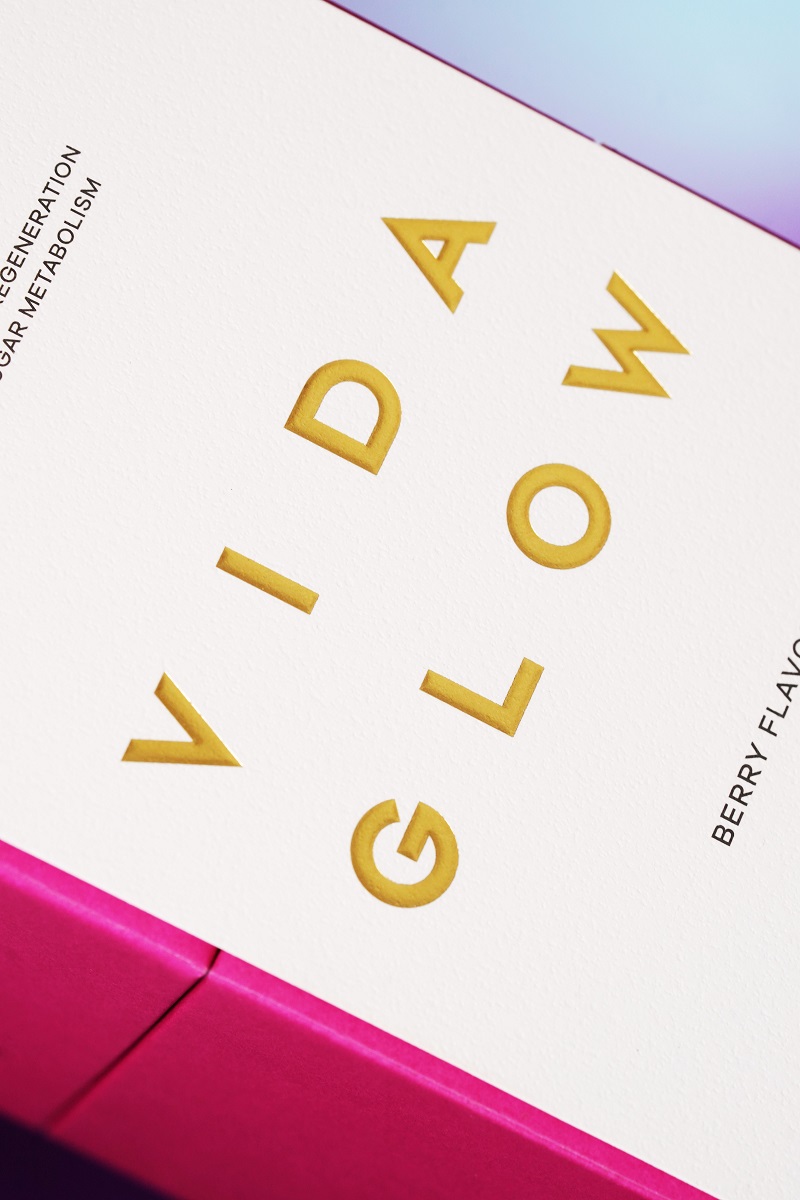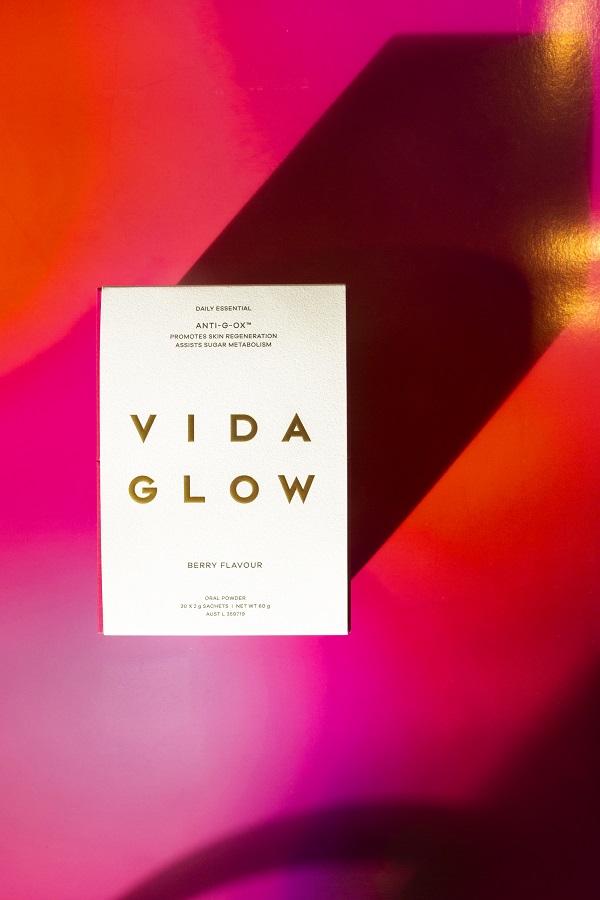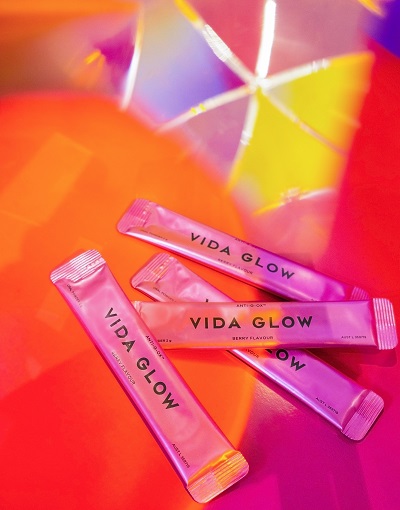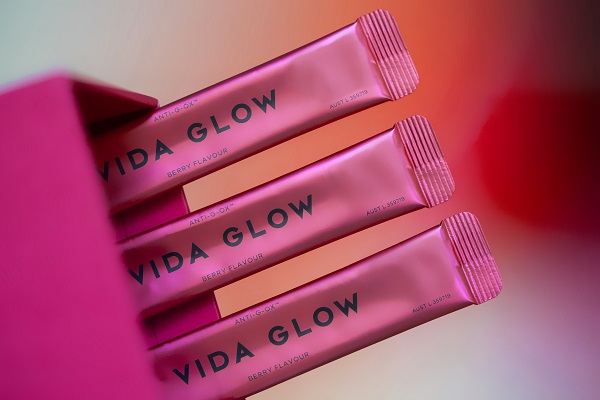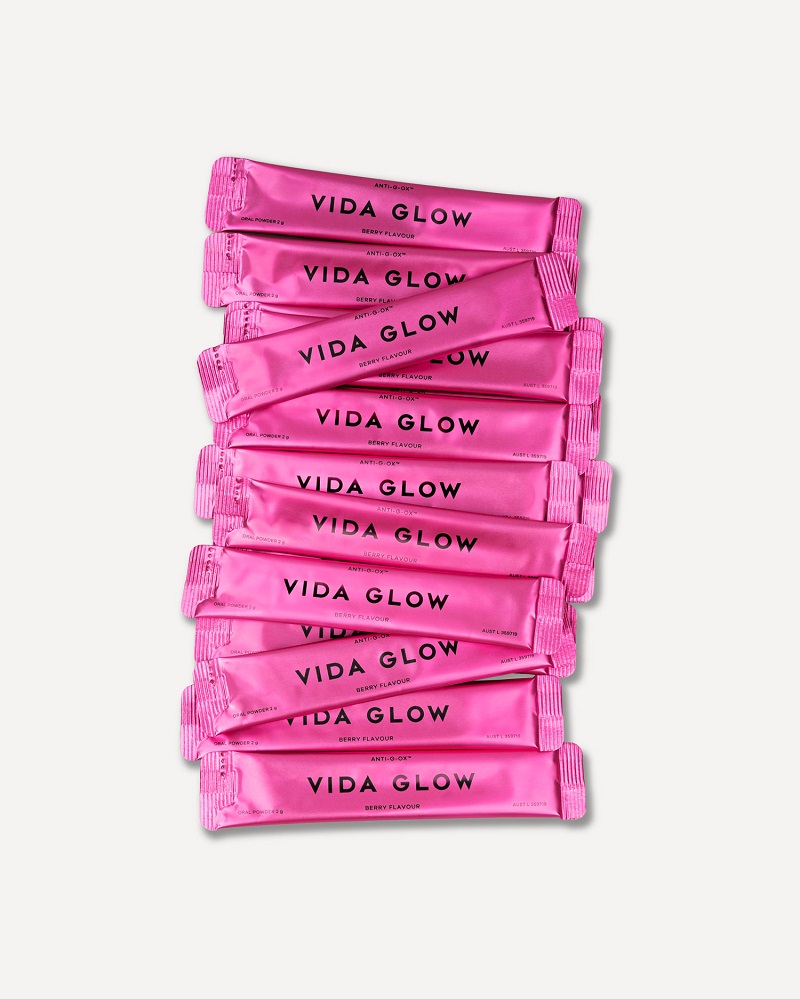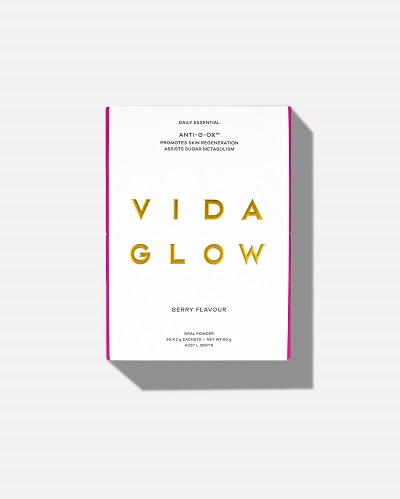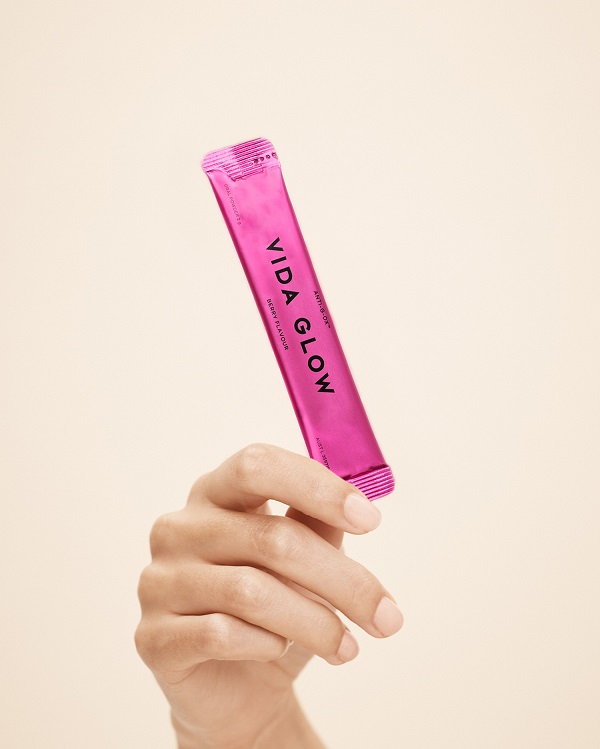 Vida Glow Anti-G-Ox i(RRP $80/30 servings) is available for pre-order now and launches on Thursday, 22 July 2021.
—
Read the current issue of our digital magazine here:
For more news and updates, subscribe to our weekly newsletter.
—
Have an idea for a story or want to see a topic covered on our site and in our pages? Get in touch at info@professionalbeauty.com.au.