Australian cosmeceutical skincare line Dermaenergy has today revealed a sleek new look that reflects a growing level of sophistication in their youth-oriented White Label range. Since launching in 2017 to cater to the millennial market, White Label has become synonymous with price-competitive, serious skincare delivered with a light-hearted, tongue-in-cheek touch. However, the original formulas – while popular – were not perfect. And this just wasn't part of the plan for Dermaenergy founder, Sean Abel.
Putting his money where his mouth is, Abel went back to skincare school to obtain his cosmetic chemist qualifications, and he is now involved in the formulation of each product – from inception to delivery. Not satisfied with 'good enough', he's gone back to the drawing board to ensure each of the original Dermaenergy White Label products now deliver the very best results possible at the same wallet-friendly price point.
To better reflect the sophistication of the new, improved formulas, Abel also went back to the drawing board on design. The result, released this week, is a more refined, pared-back appearance for Dermaenergy White Label. While some things have changed, the bold colours and sense of fun remain – with the popular product names (Solution From Pollution, Filthy Rich, Shed The Dead et al) here for the long haul.
Also new in Dermaenergy White Label world in February is the arrival of the new Cream Clean Cleanse. Formulated with mild, non-ionic surfactants that won't strip or irritate a fragile complexion, this creamy, dreamy cleanser delivers a gentle yet effective clean for normal-to-dry sensitive skin. Ideal for use on clients post peel, laser or dermabrasion, the luxurious Cream Clean Cleanse soothes with licorice and ginger, while ATP energises and a trio of nourishing oils and mango seed butter hydrate skin and boost natural radiance.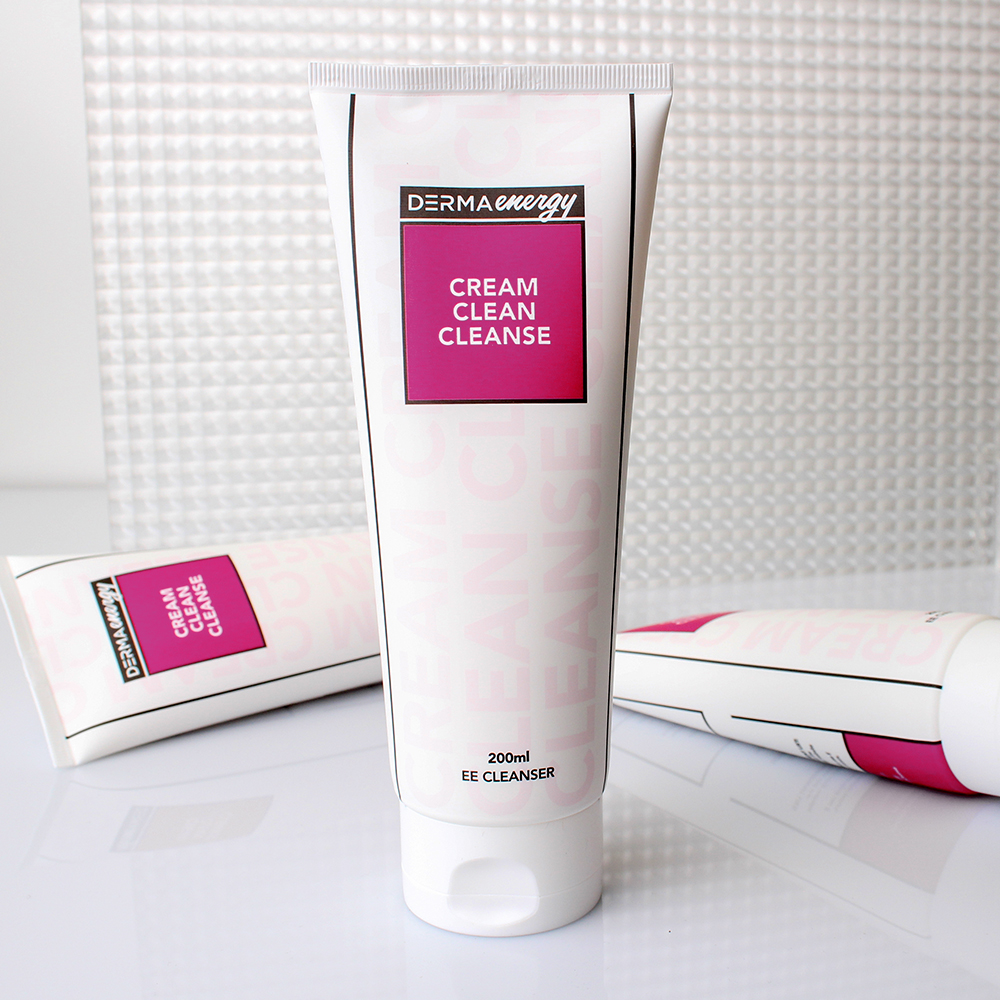 Rich in essential fatty acids, with antioxidant and anti-inflammatory properties, sweet almond, argan and avocado oils restore moisture and reduce irritation for smooth, soft, supple results. Suited for morning and/or evening use, the Cream Clean Cleanse can be used with or without water to remove makeup, dirt and grime. It's also the ideal second step in a double cleansing routine for heavy makeup wearers with dry or sensitive skin.
Thanks to a fresh look, improved formulas and a new product in the mix, the time is right to introduce, or reintroduce, Dermaenergy White Label to your 18-40s clients. Or, for more mature clients with more complex skin conditions and a taste for luxury, look to the premium, highly active Black Label line.
For more news and updates, subscribe to our weekly newsletter