Bio-Therapeutic bt-micro® fusion PRO
Ultrasonic + Microcurrent Technology
Known as pioneers in microcurrent technology, Bio-Therapeutic's all-new Bio-Therapeutic bt-micro fusion PRO is a complete reinvention of their iconic and beloved bt-micro. The ideal skin perfecting tool for exfoliation and product application, this model is engineered specifically for professional skin therapists, and features a vastly upgraded 30,000 Hz of ultrasonic power (a 25% increase from the original), plus their trademark microcurrent technology. The new enclosure is more comfortable to hold, in a smaller footprint with an optimised weight balance. IP35 water resistance and zinc alloy body offers enhanced durability in a professional environment, while a new battery design offers longer life between charges and a longer life overall.
bt-micro fusion PRO delivers the following:


EXFOL Mode (exfoliation) maximises the cleansing and exfoliation steps, helping to gently remove dulling dead skin debris, excess oils and impurities for exceptionally clean skin.
CLEAR Mode (extractions) helps to loosen impacted oils and dead skin cells for exceptional at home extractions, helping to safely remove blackheads.
APPLY Mode (product application) helps to deliver your serums and moisturisers to the skin, optimising absorption.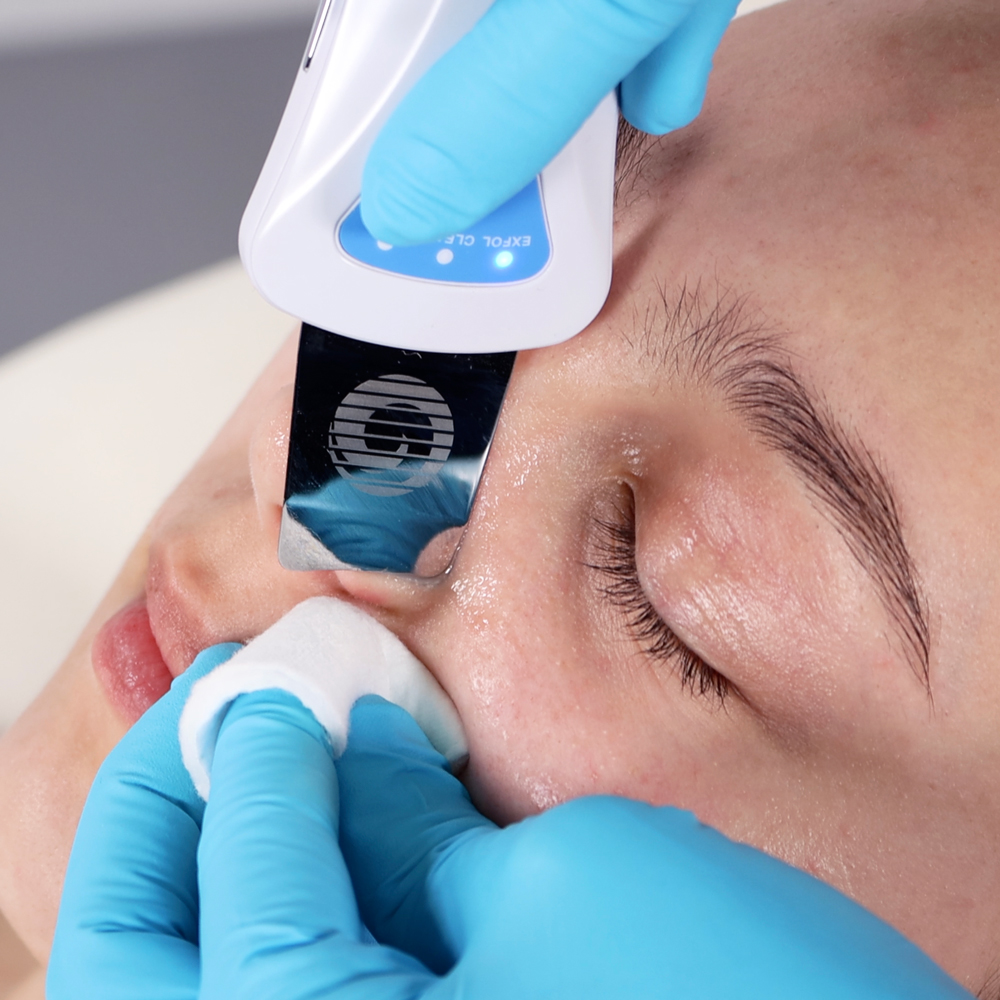 Built for beauty and designed to perform, the bt-micro fusion PRO combines sublime detailing, durable alloy construction, and perfect balance, making it ideal for use in the professional environment. Intuitive 2 button control gives quick access to 3 modes and 2 ultrasonic and microcurrent power levels, while the LED indicators show exactly where you are at a glance, and the new battery design affords longer use time between charges.

The included equipment stand and silicone applicator cover helps maintain a sanitary environment, and the magnetic charger with USB makes charging simple. Taking the bt-micro fusion PRO on the road for express services is simple and convenient with the protective fabric sleeve and silicone carrying case.

Features & Benefits
Industry leading 30,000 Hz of oscillation
20% more powerful than original bt-micro
20% broader microcurrent frequency range
Longer battery life per charge for full power, service after service
Lightweight, ergonomic design, for all day comfort
Optimum weight for ideal applicator to skin pressure
IP35 water resistant for a lifetime of results
Suitable for every stage of the service, including superior skin smoothing, seamless extractions and superlative serum application.

https://www.biotherapeuticaus.com.au/pages/bt-micro-fusion-pro

Bio-Therapeutic is distributed in Australia by Professional Beauty Solutions. For further information please call 1800 625 387 or visit https://www.biotherapeuticaus.com.au/