Stay centred, stay calm and in control of your everyday. The Scentered De-Stress Home Candle is a soothing and calming therapeutic candle formulated with a custom blend of sustainably sourced natural waxes and a premium essential oil blend. An award winner of the Beauty Shortlist awards in 2018 and 2019, this candle is a pure delight and companion for a mindful and unwinding moment for yourself or to be shared.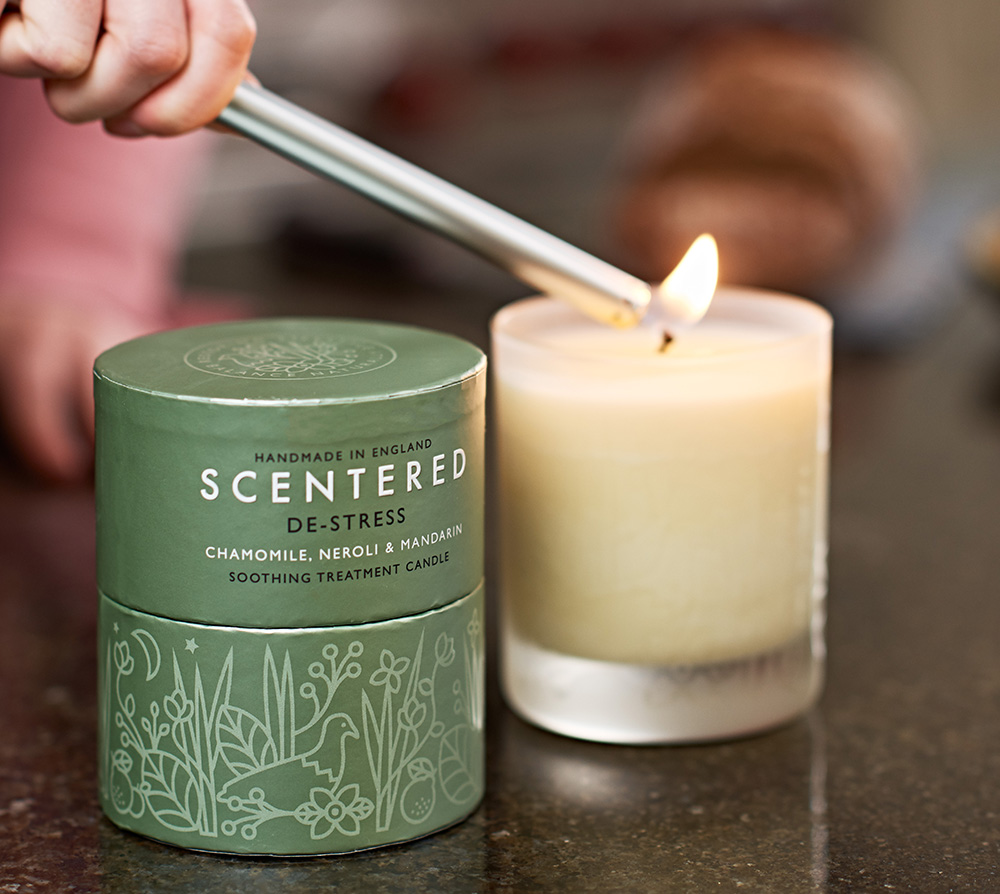 With a clean burn and lasting fragrance well beyond the first flame, the De-Stress Home Candle is blended with Chamomile to promote calmness, Neroli and Mandarin to help soothe tension and support feelings of wellbeing.
Scentered products were inspired by Founder, Lara Morgan's need for a supporting comfort throughout her busy schedule as not only an international business owner, but also as a parent. Through the rush of our modern lives the soothing and calm aroma of the De-Stress candle is perfect for helping you to take a step back and reset your mood throughout or after a busy day.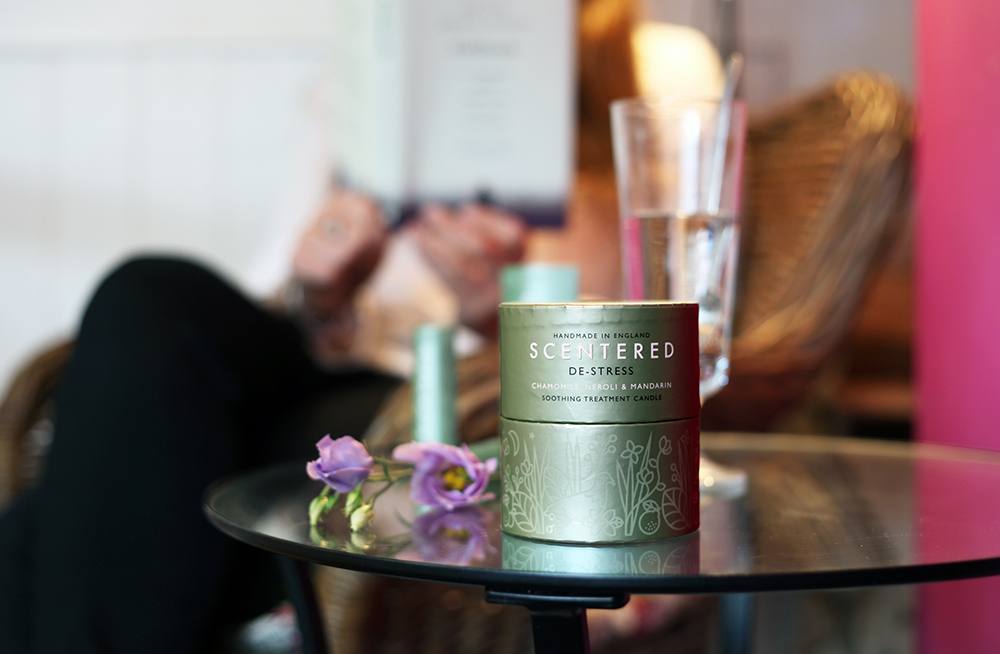 Some favourite ways to enjoy the De-Stress Home Candle is with a cup of tea and a good book, next to a warm and comforting bath, or in the office to share an experience of ease, calm, and an uplift of the spirits.
Please note this product is not recommended for use during pregnancy.
Scentered is exclusively distributed in Australia by BLC Cosmetics Pty Ltd. +61 2 8667 4695 | www.blccosmetics.com | customerservice@blccosmetics.