Containing a potent combination of patented plant stem cells encapsulated in an advanced liposome delivery system, Super Clear Essential Cream is enriched with AHA's, antioxidants and vitamins to rehydrate, rebalance, nourish and revive skin while helping to visibly reduce the appearanceof ageing.
It naturally exfoliates dead skin, helping renew the appearance of a dry, sun-damaged complexion resulting in a refined looking and rejuvenated skin tone and texture.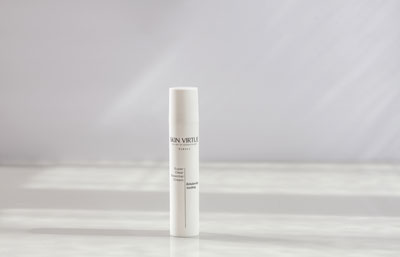 Ideal for normal to oily skin types, Super Clear Essential Cream helps to purify and revitalise problem prone skin, providing soothing ingredients that help to regulate oil production and help promote a clear, glowing complexion.
The Super Clear Collection by Skin Virtue has been developed with the highest quality purifying and soothing active ingredients for oilier skin types. It targets skin concerns such as sensitivity, blemish prone, irritated, inflamed and allergic skin as well as pigmentation and fine lines.
The Super Clear Collection provides optimal anti-inflammatory, regenerating, nourishing and soothing properties and helps protect against environmental factors. It helps correct skin concerns and delivers anti-ageing benefits for clear, calm, glowing skin.
Non-comedogenic, anti-irritating, anti-allergen with no parabens or mineral oils, Skin Virtue is designed to be kind to skin, making it suitable for even the most sensitive of skin types.
https://www.skinvirtue.com.au/products/super-clear-essential-cream-rebalancing-anti-aging-skin-virtue
Skin Virtue
https://www.skinvirtue.com.au/
1800 242 011 cs@advancedcosmeceuticals.com.au