Bio-TherapeuticBio-Ultimate® Platinum
Microcurrent Facial Toning System
Known as pioneers in microcurrent technology, Bio-Therapeutic delivers decades of research, experience, expertise in this revolutionary system with unsurpassed application and performance in less time. FDA approved for cosmetic use, the Bio-Ultimate Platinum is Bio-Therapeutic's flagship Microcurrent Facial Toning System which features the latest in microcurrent technology development, including the patented technological breakthrough Suzuki Sequencing® and convenient preset programming to dramatically improve skin tone, reduced premature again signs and firm the facial contours. Bio-Therapuetic is the preferred facial toning technology of advanced skin care professionals worldwide.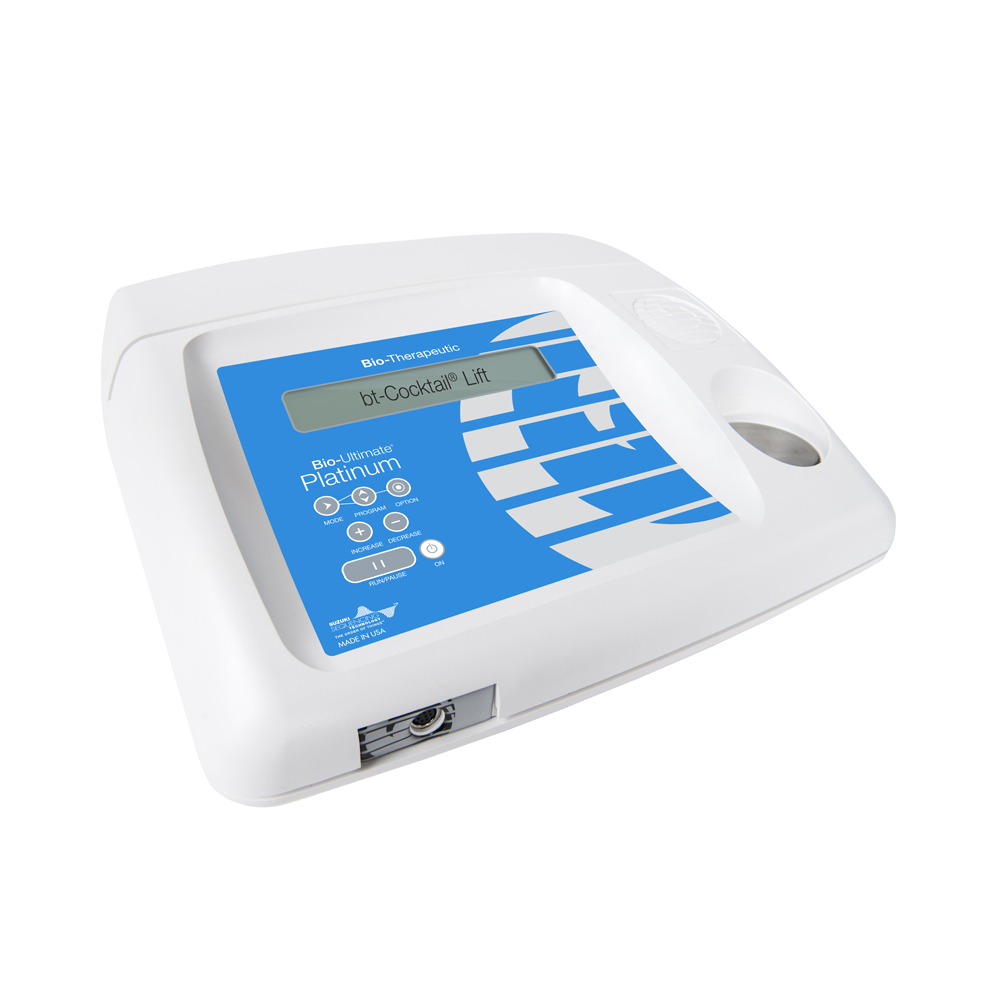 Features:
FDA approved for cosmetic use
The Bio-Ultimate® Platinum uses dual channel interferential patented technology
Ten pre-programmed modes
Suzuki Sequencing® allows an infinite number of output combinations during a pre-programmed setting, allowing the most possibilities for effective results allows a canvassing effect
Benefits:
Bio-Therapeutic is distributed in Australia by Professional Beauty Solutions. For further information please call 1800 625 387 or visit https://www.biotherapeuticaus.com.au/