Bio-Therapeutic Bio-Hydroderm® Trinity
Wet/Dry Microdermabrasion
Bio-Hydroderm® Trinity by Bio-Therapeutic is truly the next generation of microdermabrasion technology! For almost fifty years, Bio-Therapeutic has led the charge of bringing high-quality technology equipment into professional skincare services. Today, this advanced technology design is set to redefine and create a new standard and comfort in microdermabrasion services. The unique technology, combined with its superior designed diamond tip hand piece, offers the most progressive microdermabrasion service in skin care; layered wet / dry microdermabrasion. A variety of handpiece abrasion tip selections (5 options) and applied Aquafuse products allows the skin therapist to quickly perform as many as four passes, creating a unique and exact service to meet every client's objective. Bio-Hydroderm Trinity applications offer rapid improvements, and provide an outstanding standalone service or base service prior to other technologies – a must for every clinic.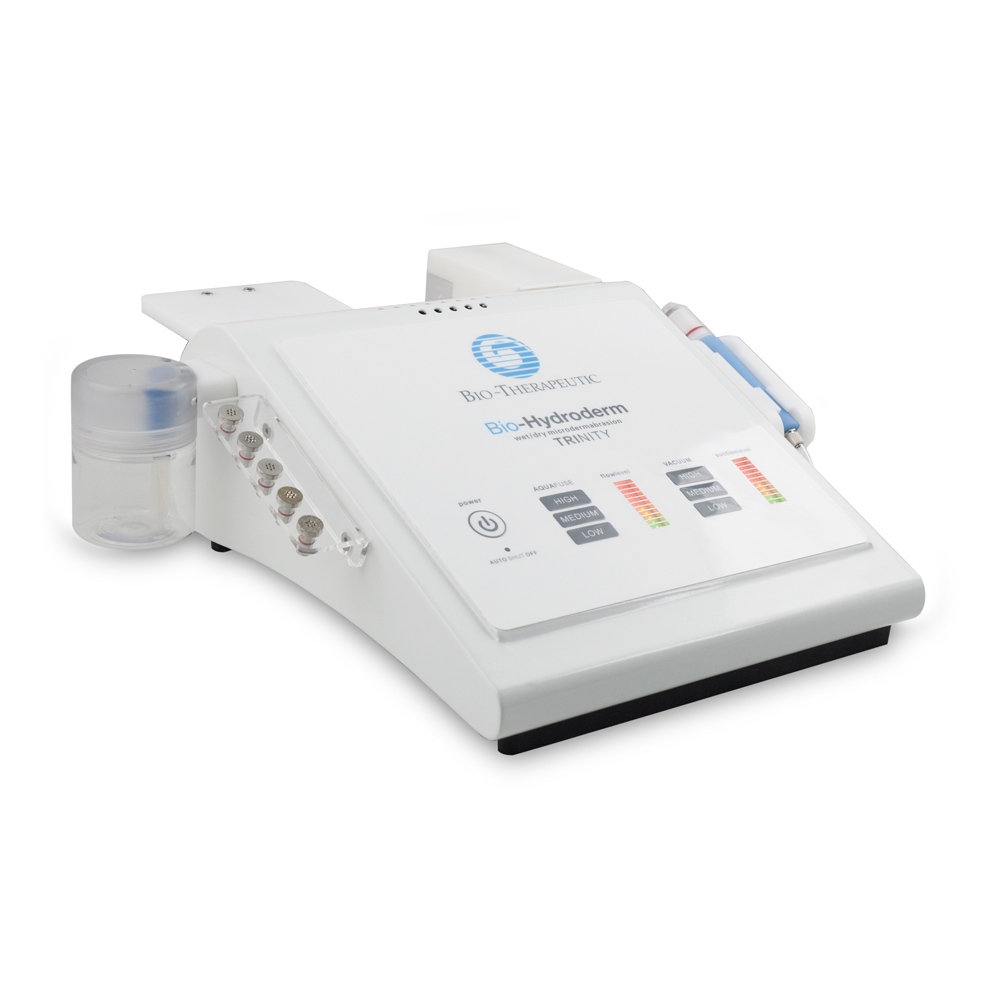 Features:
Compact, lightweight, space efficient technology
5 Diamond Tips. Options from fine to coarse allows for four passes and controlled exfoliation
A variety of abrasion selections and Aquafuse products provides a unique and exact service to address every skin type. A must for every clinic

Benefits:
Promote rapid improvements to the skin and makes an excellent stand alone service, or base for other technologies.
Deep cleans, smooths, hydrates, plumps and brightens dull, dry, rough, uneven toned skin. Minimizes fine lines and softens wrinkles.
Extremely effective for absorption of key active product ingredients

https://www.biotherapeuticaus.com.au/pages/bio-hydroderm-trinity

Bio-Therapeutic is distributed in Australia by Professional Beauty Solutions. For further information please call 1800 625 387 or visit https://www.biotherapeuticaus.com.au/