There are only three sleeps until Mother's Day and two until Mother's Day Eve – when the majority of Mother's Day Gifts are purchased. We picked some of the loveliest gifts for mum from professional skincare brands, makeup and more.
Image Skincare Hydrating Essentials
Make mum's day brighter with their bestselling cleanser and serum, packed with nourishing antioxidants and vitamin C. Multi-action suncare defends against UV rays and helps to protect against blue light, the "everywhere light". The kit includes Vital C Hydrating Facial Cleanser, Vital C Hydrating Anti-Ageing Serum & Prevention+ Daily Ultimate Protection Moisturiser.
Image Skincare: 1800 625 387 or visit https://imageskincare.com.au/
---
Pure Fiji Mother's Day Facial Pack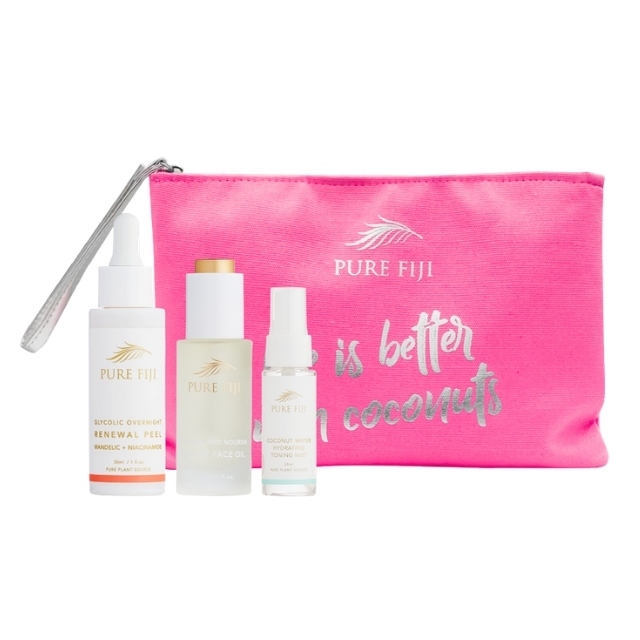 Get mum's skin glowing this Mother's Day with this deluxe facial gift set that works to hydrate, resurface and renew to reveal brighter, fresher skin. While she may not be able to travel to Fiji, it doesn't mean she can't indulge in a tropical escape at home. The Pure Fiji Body Bliss gift set is full of hydrating skincare essentials to leave skin feeling nourished and pampered. The kit includes Glycolic Overnight Renewal Peel 30ml (Full Size), Hydrate and Nourish Luxury Face Oil 30ml (Full Size) and the Coconut Cleanser with Papaya + Moringa 30ml (Travel) all in a pink pouch.
Pure Fiji Mother's Day Body Pack, 1800 625 387 or visit https://au.purefiji.com/
---
Ultraceuticals Super Serum Gift Set
One of Australia's original cosmeceutical skincare brands brings mum their 3 best-selling corrective serums and a hydrating sunscreen and brightening cleanser for healthy, beautiful, glowing skin. The kit includes the Ultra A Skin Perfecting Serum (30ml), Ultra B2 Hydrating Serum (30ml), Ultra C23+ Firming Concentrate (30ml), Ultra Brightening Foaming Cleanser (150ml) and the Ultra UV Protective Daily Moisturiser SPF30 Hydrating (100ml). It's a complete skincare regime in one kit, complete with a complementary cosmetic bag made from recycled plastic bottles.
AUD RRP $365.00, Ultraceuticals Super Serums Gift Set

---
RAWW Sleeping Beauty Aromatherapy Kit
Naptime is the new happy hour! Ideal for gifting restless sleepers, the Sleeping Beauty Aromatherapy Kit can be used beside your bed or in another self-care space. The tiny but mighty Ultrasonic USB diffuser has a new look and is the perfect partner for Raww Beauty Sleep Bestie Pure Essential Oil Blend. The oil contains a unique combination of Lavender, Cedarwood, Marjoram, Orange, Valerian and Chamomile to calm the mind and unwind the body! Create a peaceful and dreamy atmosphere with this duo. It's the ultimate treat for a SUPER GOOD night's sleep.
AUD RRP $59.99, RAWW Sleeping Beauty Aromatherapy Kit
---
Ultraderm Mum's Essentials Kit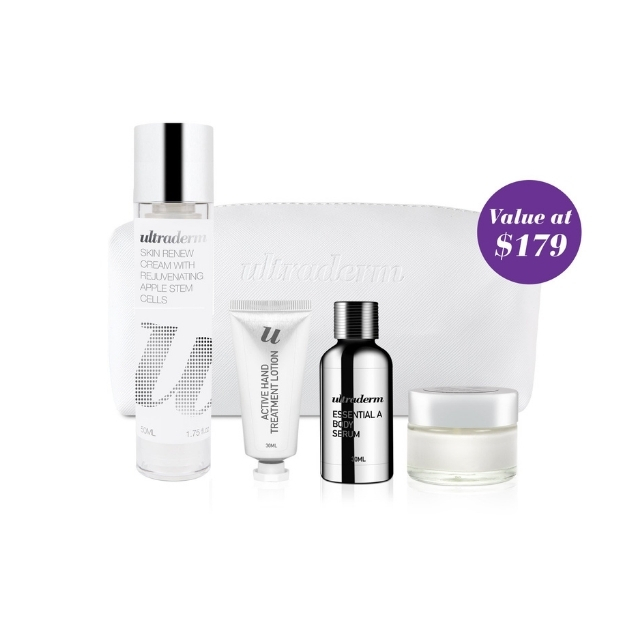 Beautifully presented and a gorgeous treat for Mum, the Mum's Essentials 5-Piece Kit is includes a full size of Ultraderm's top-selling anti-ageing night cream and three deluxe size essentials for face and body, all presented in a stylish cosmetic bag. You get Skin Renew Active Night Cream (50ml), Essential A Body Oil (30ml), Hand Cream (30m) and Skin Recovery Mask (30g).
AUD RRP $140.00, Mum Essentials Kit available at selected beauty salons, clinics and spas Australia wide or via www.ultraderm.com.au
---
Kryolan 90-Minute Personal Skills Makeup Session
Give mum the gift of a one-on-one session with a Kryolan professional makeup artist to master her makeup skills. It might be the first time she's ever had a pro teach her what to do! She'll surely learn a ton of tips and tricks and will come away with a beautiful look the day of. Let their experienced team guide your mum through her very own individual 90-minute make-up education session.
AUD RRP $150, Kryloan 1:1 90 Min Personal Skills Makeup Lesson Voucher
---
Bare Roots Complete Box Set 2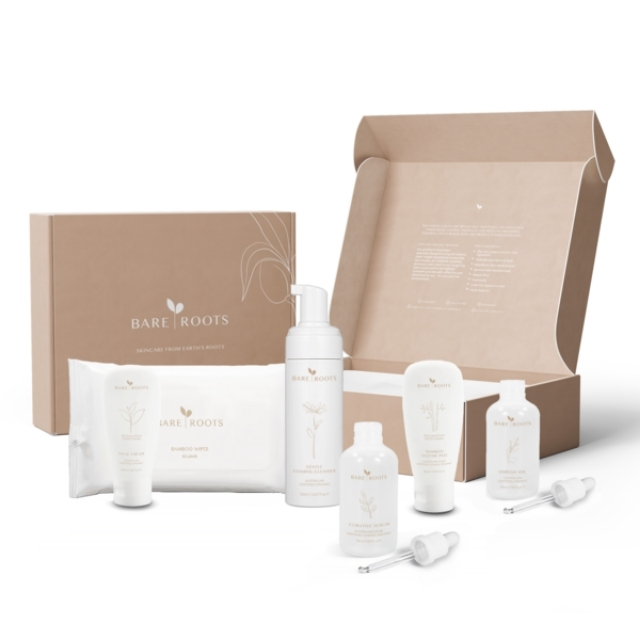 This new-to-the-scene Australian organic skincare range (complete with facial tools) already has some beautiful sets available for Mother's Day this year.
The kit includes a Gentle Foaming Cleanser, Bamboo Enzyme Peel, Curative Serum, Omega Oil, Vital Cream and FREE reusable Bamboo Wipes. Remove makeup with the reusable wipe and gentle cleanser and follow with the peel, a creamy clay-based exfoliant rich with minerals and natural lipids to heal skin. Follow with the rejuvenating, Vitamin A-enriched serum and soothing vital cream or a few drops of the nourishing Omega Oil patted in.
AUD RRP $289 Bare Roots Complete Box Set 2