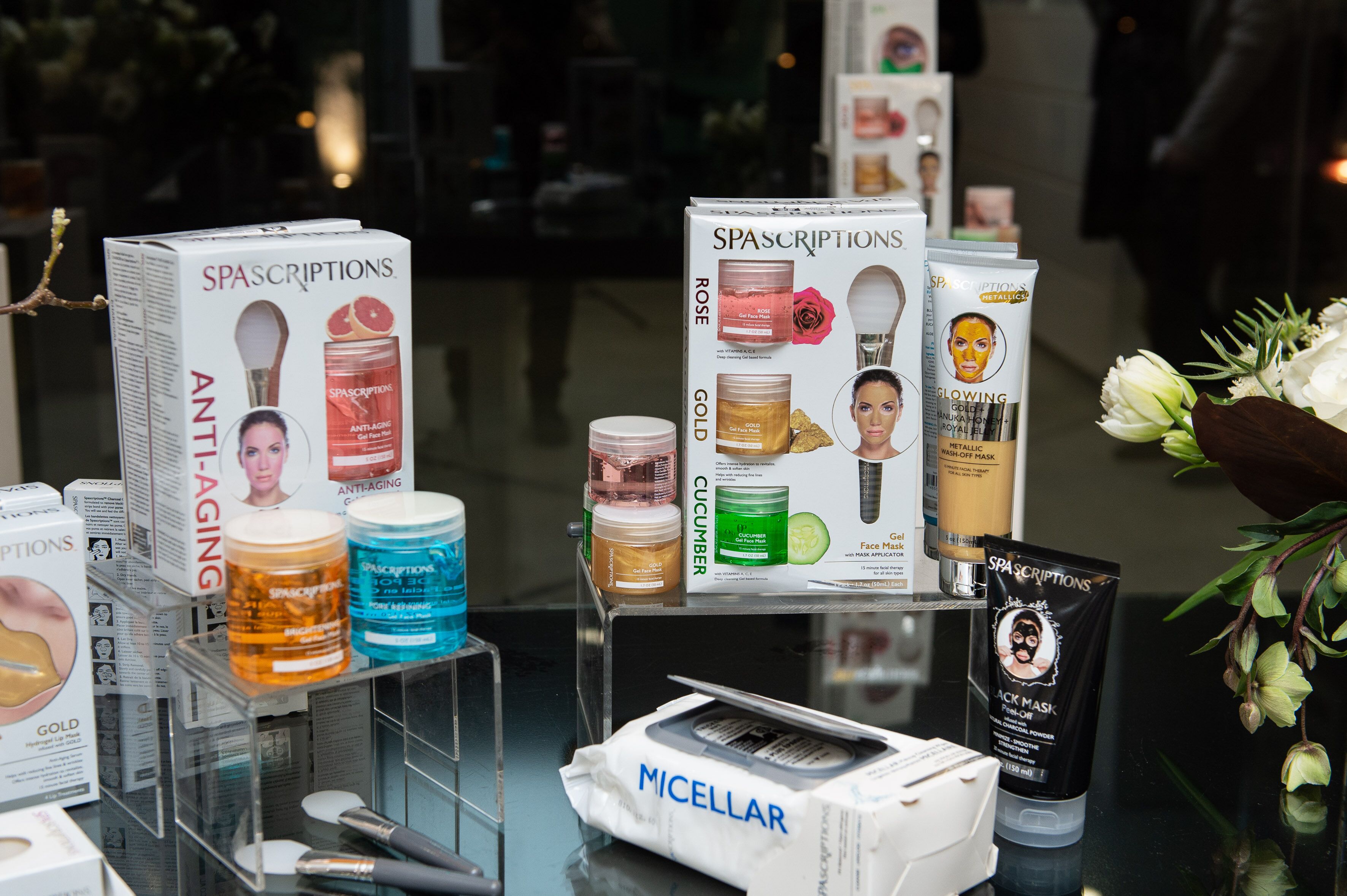 Professional Beauty joined Chemcorp International for a night of bubbles and beauty at the exclusive launch of the new skin care range Spascriptions at the Marie France Group in Walsh Bay, earlier this week.
Guests were introduced to the range which sees nature and science combine to offer targeted skincare solutions. The pampering collection  features 22 indulgent masks including –  Hydrogel Under-Eye Masks, Lip Masks and Metallic Wash-Off Masks along with cleansing wipes and a Facial Cleansing Power Brush.
The affordable range, developed by a team of researchers and chemists, features key ingredients to target specific skin conditions and is available from August 15th.