We've rounded up the top products to launch in the last month. Everyone from big-name brands to under-the-radar ranges have something on offer. MAC's new face and body foundation is here, Dermalogica has lauched a responsive serum, Beauty B Corp Kester Black is moving beyond just nail polish into other colour cosmetics, Ethique has created a zero-waste lip balm, Ultraceuticals has updated two of its iconic products, sensitive-skin wonder skinbetter has launched a serum for blemish-prone skin, Kiehl's has a new limited-edition collection, Murad created a spa-quality at-home exfoliator and more. There's a bunch of goodies so dig in!
Dermalogica Smart Response Serum
This serum delivers a personalised response every time, for healthier looking skin over time. This advanced formula is targeted to recognise and address micro-changes in the skin before they are visible to the naked eye, addressing skin's needs in real time. Smart Response Serum, however, sees what we can't – and micromanages your skin's changing needs, so you don't have to. This advanced formula is targeted to recognize and address microchanges in the skin before they're visible to the naked eye, effectively addressing skin's needs in real time. It responds to skin's signals – intelligently addressing skin concerns and helping to prevent future damage. Best of all, it does all this before you even notice. Dermalogica Smart Response Serum, RRP $211 (30ml).
---
MAC Studio Radiance Face and Body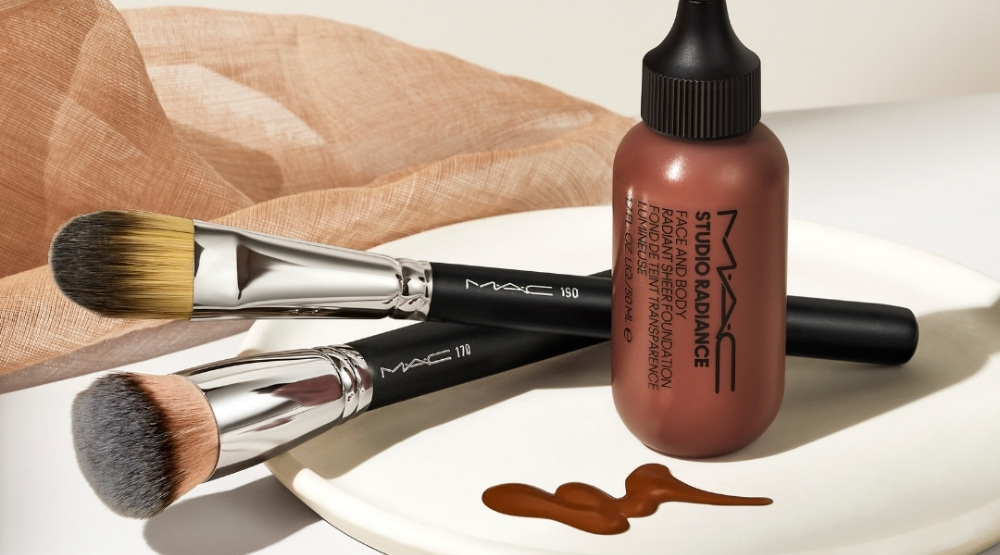 MAC Face and Body is getting a facelift with the new MAC Studio Radiance Face and Body, "Our no makeup, makeup". The shade range has been extended from 8 to 30 shades with a refreshing, ultralight formula that provides a buildable sheer veil of skin perfecting coverage with all day comfort and hydration. It glides effortlessly onto skin and blends seamlessly for a natural, satin glow. 8-hour long-wear, non-acnegenic and water resistant. MAC Studio Radiance Face and Body Foundation, RRP $55 (50ml).
---
Ethique Lip Balms
New Zealand B Corp Ethique has launched lip balms after almost 2 years in research and development as the latest addition to their award-winning offering of zero-waste beauty and lifestyle solutions. Ethique's five new lip balms offer beauty but better – carefully crafted with luxurious, direct trade, sustainable ingredients for hydration that won't cost the earth. Almost 200 million plastic lip balm tubes end up in landfill every year. Ethique's lip balms are packaged in a 100% plastic-free, plant-wax lined twist tube that are home compostable at the end of their lifetime, returning the nutrients to earth. Once done, simply pop the tube into your home compost or garden to break down and nourish the earth. Ethique zero-waste lip balm, RRP $12 (9g).
---
Ultraceuticals Ultra C Firming Serum
Introducing the new Ultra C Firming Serum reformulation. It's a corrective serum that combines the power of pure Vitamin C plus powerful peptides for visibly firmer, resilient looking skin which is now better than ever with this new tactile reformulation. The newly designed, bestelling serum comes in a heightened, pleasurable aroma including Ylang Ylang and Geranium and offers a more powerful solution in addressing the first visible signs of premature aging, targeting loss of firmness. It combines pure Vitamin C with powerful peptides (Microelastin® & MicroCollagen) to help visibly smooth wrinkle depth and skin firmness. Ultraceuticals Ultra C Firming Serum, RRP $119 (30ML).
---
Kiehl's Limited Edition Collection
One of New York's most iconic brands, Kiehl's, is celebrating its 170 year anniversary with an opulent Limited-Edition Commemorative Collection, comprising four of the brands' most beloved and best-selling formulas of all time. The collection includes super-luxe, collectible versions of Kiehl's Midnight Recovery Concentrate (RRP $110 (50ml)), Calendula Herbal-Extract Toner (RRP $59 (230ml)), Creamy Eye Treatment with Avocado (RRP $50 (14ml)) and Ultra Facial Cream (RRP $51 (50ml)), all available at kiehls.com.au.
---
skinbetter science® AlphaRet® Clearing Serum
Developed for problematic skin and formulated with the patented retinoid technology, skinbetter science® AlphaRet® Clearing Serum contains salicylic acid and additional pore-clearing, hydrating and soothing ingredients, to rejuvenate and clarify the appearance of oilier and blemish-prone skin. skinbetter science® AlphaRet® Clearing Serum, RRP $169.00 (30ml), Stockists 1800 648 851.
---
Société Even Out Dark Spot Corrector
It targets sun damage, age spots and uneven, ageing skin head on! Developed with cutting edge technology, Even Out Dark Spot Corrector revolutionary formula contains a blend of 12 different skin illuminators, Vitamin A, Vitamin C, Alpha Arbutin, Kojic Acid and antioxidants to help to even out the appearance of skin colour for a brighter looking complexion. Société Even Out Dark Spot Corrector, RRP $148.00 (48g), Stockists 1800 648 851.
---
Ultraceuticals Ultra Retexturising Body Complex
The new and improved Ultra Retexturising Body Complex from Ultraceuticals has an enhanced aroma and texture starring B2 hydration technology and Lactic Acid. This fast-absorbing dual-action body lotion helps dramatically improve the appearance of dehydrated, dull and coarse skin texture. It is formulated with a powerful blend of Lactic Acid, Niacinamide and potent moisturising ingredients to simultaneously provide deep exfoliation with superior hydration benefits. With an uplifting blend of natural extracts including Ylang Ylang, Geranium, Mandarin, Lavender and Chamomile, this must-have retexturising body lotion keeps skin looking soft, smooth and supple. Ultraceuticals Ultra Retexturising Body Complex, RRP $92.00 (200ML).
---
Complexion Skin Care Liposomes Plus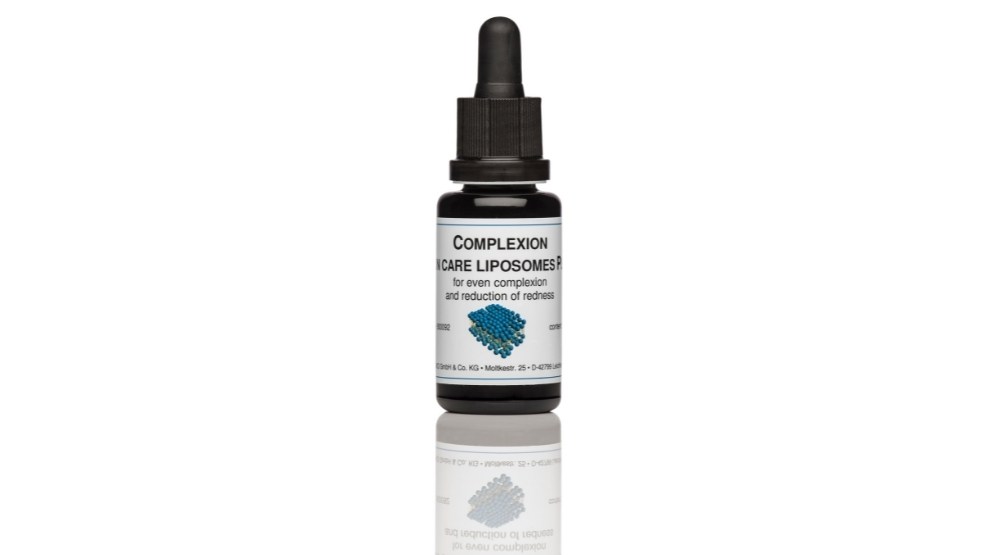 The Complexion Skin Care Liposomes Plus is designed to even complexion and reduce skin redness by inhibiting melanin formation and stabilising peripheral capillaries. Formulated with Niacinamide, it is also an excellent antioxidant and anti-inflammatory. Vitamin B3 Niacinamide inhibits the transfer of the melanosome to the keratinocyte, which improves skin elasticity, enhances skin barrier function, helps improve skin discoloration and revives the skin's healthy tone and texture. Niacinamide increases ceramide and frees fatty acids content of the epidermis. It also decreases TEWL and increases dermal microcirculation. Contact details: 1300 420 223 / enquiries@skincorrection.com.au / dermaviduals.com.au
---
Issada Recovery Complex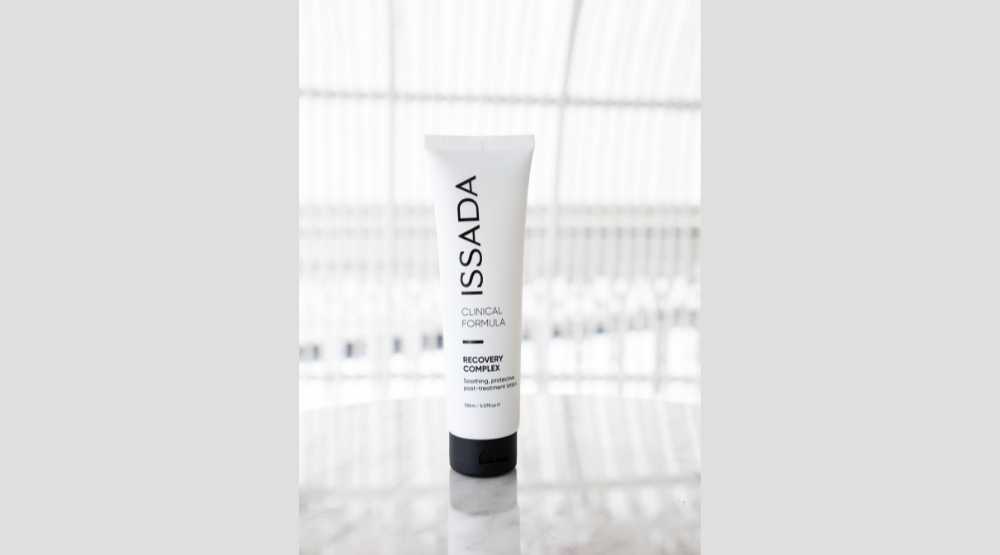 The Issada Recovery Complex is an Australian-made hero product with a formula specifically designed to solve numerous skin problems and solve them well. Its anti-redness, anti-inflammatory properties are perfect for helping your skin recover from incidents that have left your skin feeling in dire need of soothing. This could be following laser, micro-needling, injectable, and other non-surgical treatments or if you're sunburned. This lightweight lotion form's a non- occlusive protective film to soothe, calm, and hydrate your skin. Issada Recovery Complex, RRP $59 (150ml).
---
Enbacci Complete Body Firming Lotion
Pioneering the use of stem cell technology in Australia, luxury skincare brand, Enbacci, unveils the science behind their revolutionary Complete Body Firming Lotion, crediting the stem cells of a 11,700 year old plant, the Saponaria Pumila, for its firming and toning abilities. As the first all-over body treatment in Australia to contain Saponaria Pumila stem cells, the Complete Body Firming Lotion by Enbacci combines a host of natural ingredients, such as Sunflower Seed Oil, Sweet Almond Oil, Macadamia Oil, Shea Butter and Lecithin, to energise dermal skin cell activity, improve moisture retention and re-densify sagging, tired and mature-looking skin. Enbacci Complete Body Firming Lotion, RRP $80 (280ml).
---
Kester Black Natural Long-Lasting Lipsticks
Kester Black, the champion of clean beauty release four new pigment-punching shades to their award-winning range of Hyperreal Liquid Lipsticks. They're clean. They're bold. They're smooth. They make you look and feel your best self. And they will never leave you unexpectedly nude. They last. Brimming with beautiful botanicals, including organic olus oil, camelina oil and passionfruit flower, and made with fewer synthetic ingredients than ever before. Kester Black's Kiwi founder, Anna Ross, says the new formulations lift the bar for the clean category and the industry as a whole. "Basically better lipsticks are finally here, because we've invented them. Our lipsticks meet CertClean accreditation standards, so they're not just made with clean, cruelty-free ingredients, but they actually perform better than other products which are stuffed with nasties." Kester Black Natural Long-Lasting Lipstick, RRP $42 (3ml).
---
Murad Vita-C Triple Exfoliating Facial
Get the glow of a microderm facial at home. This product unites three exfoliants with gold-stabilised vitamin C to instantly smooth, brighten and boost radiance. The colour-changing formula indicates even application to make at-home exfoliation an effective and safe experience every time. No downtime and clinically proven to smooth texture as effectively as a microdermabrasion facial after one use. Murad Vita-C Triple Exfoliating Facial, RRP $99 (80ml).
—
Read the current issue of our digital magazine here:
For more news and updates, subscribe to our weekly newsletter.
—
Have an idea for a story or want to see a topic covered on our site and in our pages? Get in touch at info@professionalbeauty.com.au.