July's seen a slate of good stuff hit the professional beauty scene, from a new mineral makeup range out of the US to a new award-winning supplement, LED mask, serums and more. Professional Beauty rounded up the best of the bunch, the top professional beauty product launches, this month so you don't have to.
Ella Baché Botanical Hand Wash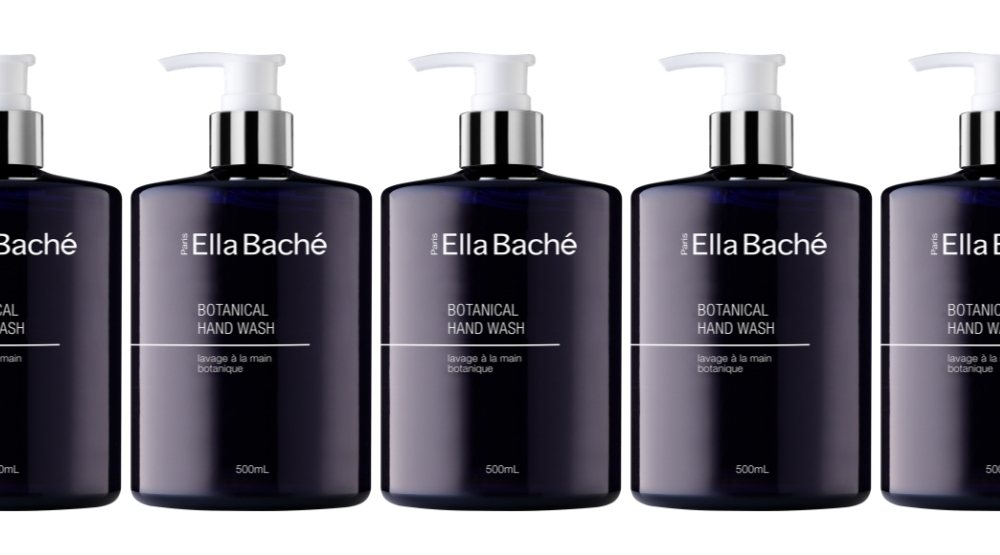 Ella Baché is raising the hand-care bar with their first-ever Botanical Hand Wash. This sophisticated hand wash doubles as a hand cleanser and nourishing hydrator, enriched with natural botanical extracts. Distinctive in Ella Baché's signature midnight navy bottle, the Australian-made formula will treat your hands with the attention they deserve. The thin and sensitive skin on our hands is fragile. Make it easy to effectively wash, cleanse and hydrate all-at-once by treating yourself to a single pump of Ella Baché's liquid-gel formula. The perfect addition to any kitchen, bathroom or laundry. The gentle formulation lathers well, washes thoroughly and rinses off easily. Available in salons and online from 26 July 2021.
Ella Baché Botanical Hand Wash, RRP $36 (500ml).
---
Dermalogica PowerBright Trio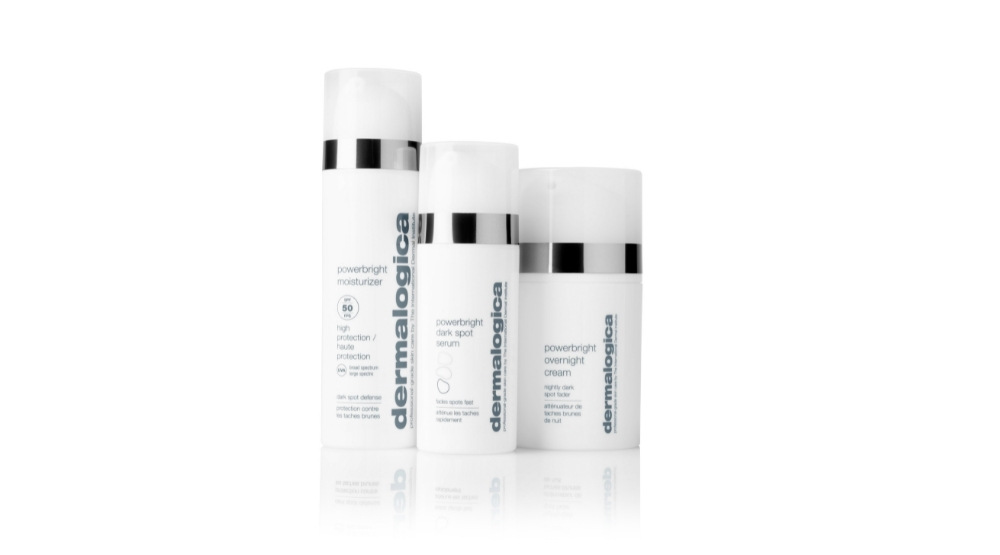 Dermalogica has relaunched its popular trio of PowerBright formulas. The products work synergistically using the best of science and nature to deliver immediate, visible results and prevent future skin damage. PowerBright Dark Spot Serum evens the appearance of uneven pigmentation fast, and fades dark spots over time. PowerBright Moisturizer SPF 50 delivers daily hydration while Brown Algae helps combat oxidative stress caused by air pollution. PowerBright Overnight Cream takes advantage of skin's overnight repair process, providing antioxidant protection and reducing the appearance of hyperpigmentation.
Dermalogica PowerBright Overnight Cream (RRP $129), Dark Spot Serum (RRP $149), Moisturizer SPF50 ($105).
---
Biologi BCalm Skin Bundle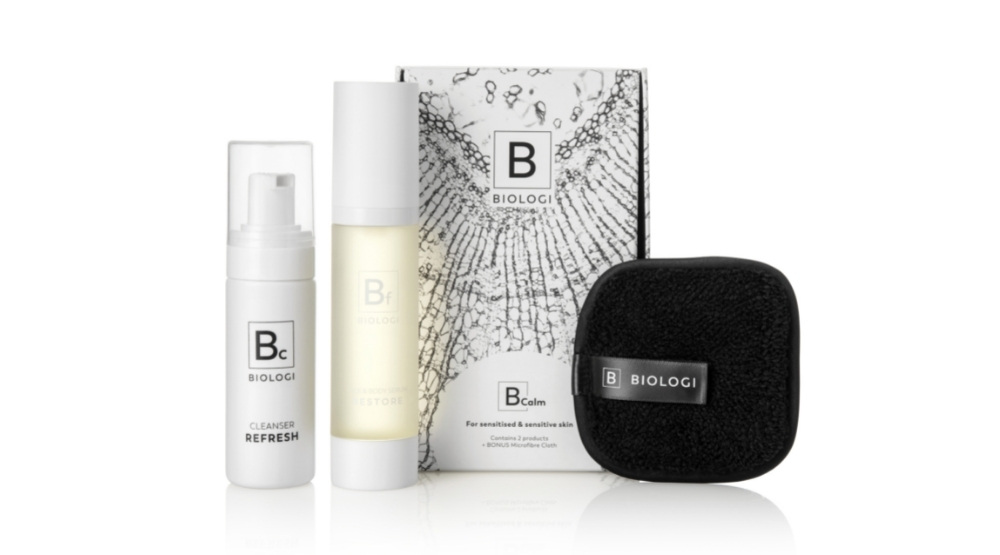 Biologi's BCalm skin bundle pack is perfect for soothing skin irritation, reducing redness and restoring your skin with this expertly tailored regime. An expertly directed regime curated for Sensitised & Sensitive Skins. These products in this simplified bundle contains key phytonutrients, micronutrients & minerals to ensure your skin is soothed and hydrated everyday while gently strengthening the barrier for a stronger more resilient skin. Contains: Bc Refresh Cleanser for cleaner, fresher skin and Bf Restore Face & Body Serum, our most popular skin restoring serum that helps soothe skin irritation, reduce redness and restore your skin with a tailored regime that is easy to use and aims for real results.
Biologi BCalm Skin Bundle, RRP $98 (50ml cleansers, 50ml serum, cleansing cloth).
---
Rationale #4 The PreCleanse Balm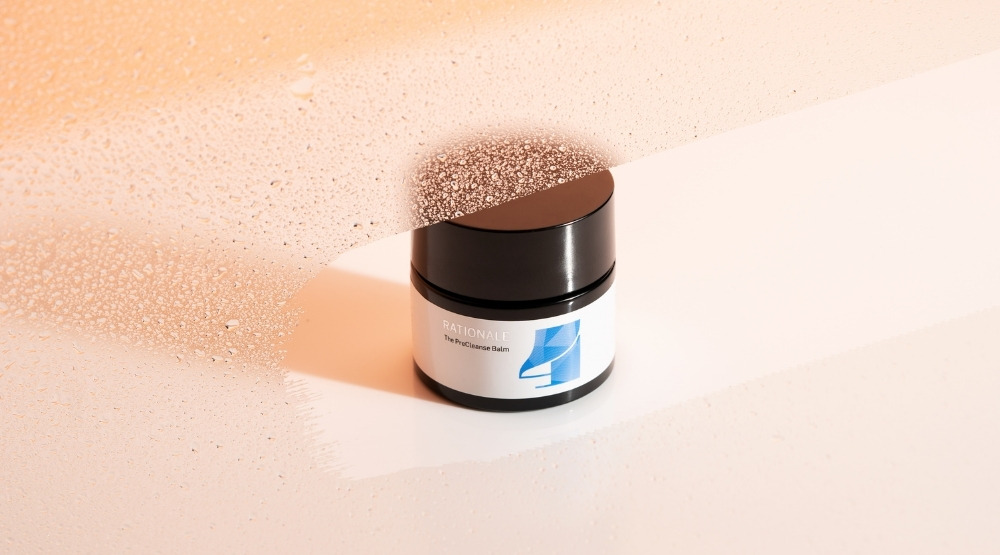 #4 The PreCleanse Balm is a restorative prelude to your evening cleansing ritual, nourishing as it elevates moisture levels and gently removes all traces of makeup, sunscreen and impurities. Skin feels refined and hydrated as it is perfectly prepared for your second cleanse. This formulation is designed to be massaged gently over dry skin, then followed with a Client's recommended RATIONALE Cleanser before rinsing clean. #4 The PreCleanse Balm will replenish intercellular lipids to restore skin integrity, helping to balance, nurture and rehydrate skin. You will be left with skin that feels comforted, softer and more supple, ready to apply your RATIONALE Essential Six formulations for the evening.
Two particular actives of interest within this formulation are Vitamin E (Tocopherols + Tocotrienols) and Jojoba Esters. Vitamin E (Tocopherols + Tocotrienols) are lipid-soluble antioxidants which prevent the formation of Reactive Oxygen Species (ROS) within the skin, alleviating oxidative stress and reducing signs of solar damage, erythema and oedema. A complete complement of Vitamin E molecules enhances the synthesis of Natural Moisturising Factors (NMF's, elevating skin hydration. Jojoba Esters work to regenerate and repair damaged skin cells. Rich in Essential Six Fatty Acids, powerful antioxidants and vitamins, these naturally derived compounds help to alleviate skin sensitivity, reduce reactivity, and stimulate the synthesis of intercellular lipids.
Rationale #4 The PreCleanse Balm, RRP $120 (50g).
---
Medik8 Advanced Day Ultimate Protect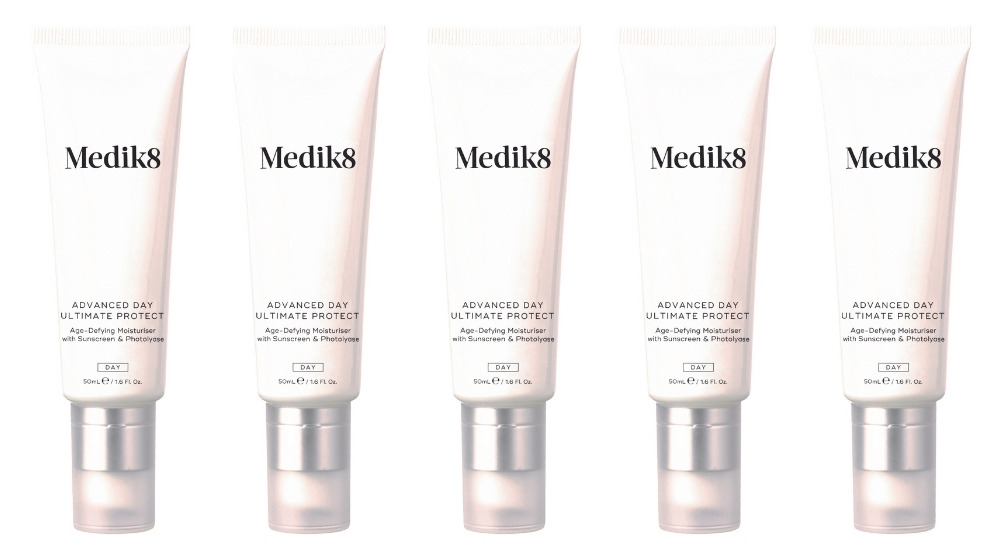 Advanced Day Ultimate Protect features advanced sun protection filters combined with supercharged 360 degree environmental defence and encapsulated photolyase, a type of DNA repair enzyme that is derived from plankton extract. "Photolyase is activated by light to help rapidly repair DNA defects and each enzyme is encapsulated to optimise penetration and delivery. The encapsulation used is a liposome shell, which has a very similar structure to skin cells," says Daniel Isaacs, Director of Research at Medik8.

Essentially, Advanced Day Ultimate Protect not only helps protect the skin, but it also helps repair DNA damage caused by UV exposure while you wear it, working to help combat visible signs of ageing while nourishing the skin. This beautifully rich daily moisturiser leaves the complexion with an invisible finish, ready to protect against the day ahead.
Medik8 Advanced Day Ultimate Protect, RRP $127 (50ml), available at medik8.com.au and Medik8 clinics nationwide.
---
Cemoy Lumen The Cleanser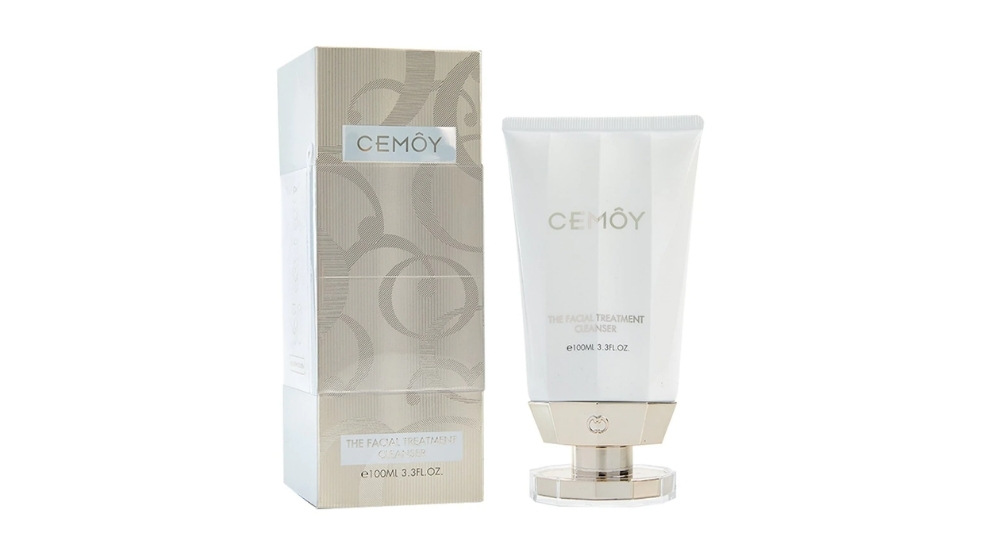 A gentle yet effective, antioxidant-rich cream cleanser that effectively removes makeup and impurities. Contains marine extracts and minerals that illuminate the complexion, restore hydration and reduce the signs of ageing.
RRP: $24.95
Cemoy Lumen The Cleanser, RRP $24.95 (100ml).
---
SkinCeuticals Tripeptide-R Neck Repair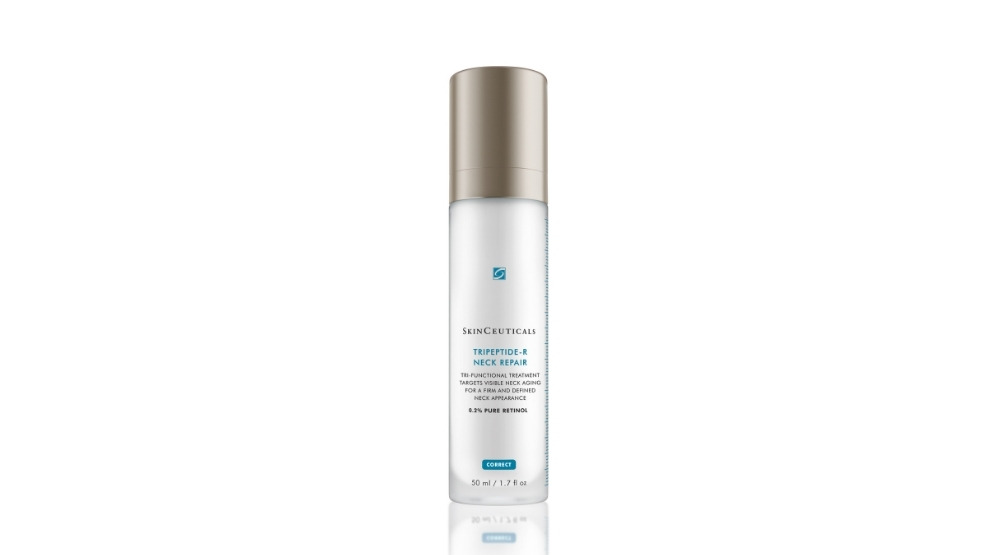 A restorative retinol treatment tackling tech neck and other signs of ageing in the thinnest area of skin – almost as delicate as our eyelids. Designed for daily use with 0.2 per cent retinol, this trusty treatment works to firm and define the neck appearance via increased cell turnover. SkinCeuticals has designed an ideal formula for the delicate neck area with retinol at a neck-specific concentration appropriate for daily use. Retinol is an anti-ageing gold standard backed by decades of science, proven to address multiple signs of skin ageing. Skincare professionals trust retinol due to significant scientific evidence that it promotes cell turnover to help improve uneven skin tone and the appearance of fine lines and wrinkles. Tripeptide-R Neck Repair is specifically formulated with an optimal dose of 0.2% pure, slow-release retinol, tripeptides, and glaucine to target early to advanced signs of visible neck ageing.
SkinCeuticals Tripeptide-R Neck Repair, RRP $225 (50ml), stockist details.
---
Biologique Recherche Liposmose Serum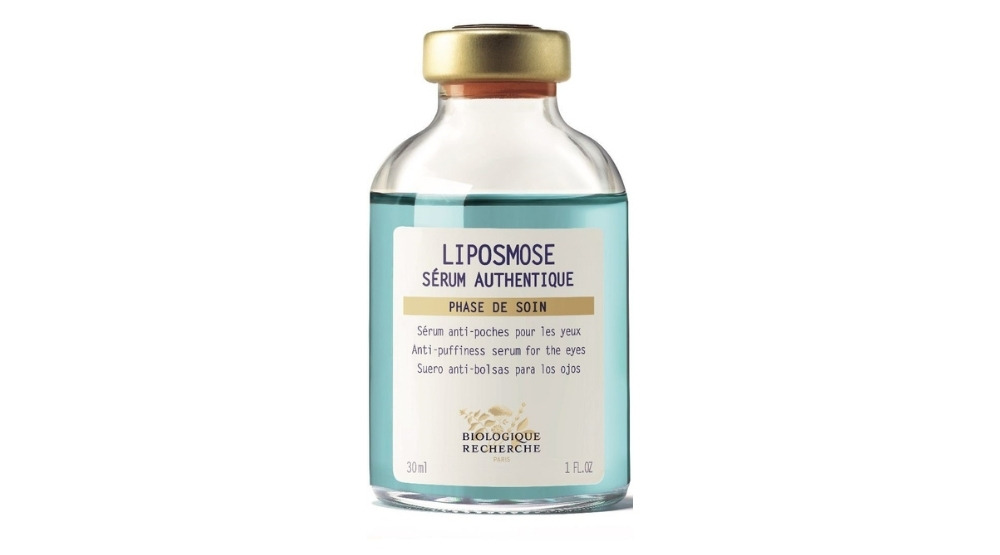 NEW anti-puffiness serum for the eyes. This product is specifically formulated for the fragile eye contour area, the Liposmose serum provides a lasting solution to all eye problems. The entire eye area is revitalised, the eye contour area is reinforced and protected from external stress, while puffiness is visibly reduced.
The Liposmose serum features active ingredients with a triple osmoregulatory, lipolytic and firming action, to provide a complete solution for eye contour problems. Rance Red Seaweed Extract stimulates water flows in retention areas to limit its build-up and the formation of water puffiness. The tetrapeptide, with its lipolytic action, promotes the breakdown of lipids and contributes to reducing the volume and depth of fat puffiness and furthermore active ingredients have a "lifting effect" on puffiness. The skin of the eye contour is strengthened to better combat everyday stress. Fluid and ultra- penetrating, its texture is ideal for the fragile area of the eye contour and lower and upper eyelids. Eye congestion is reduced, puffiness volume is reduced, putting the sparkle back in the eyes.
Biologique Recherche Liposmose Serum, RRP $, $ (8ml, 30ml).
---
Vida Glow Anti-G-Ox Antioxidant Powder Berry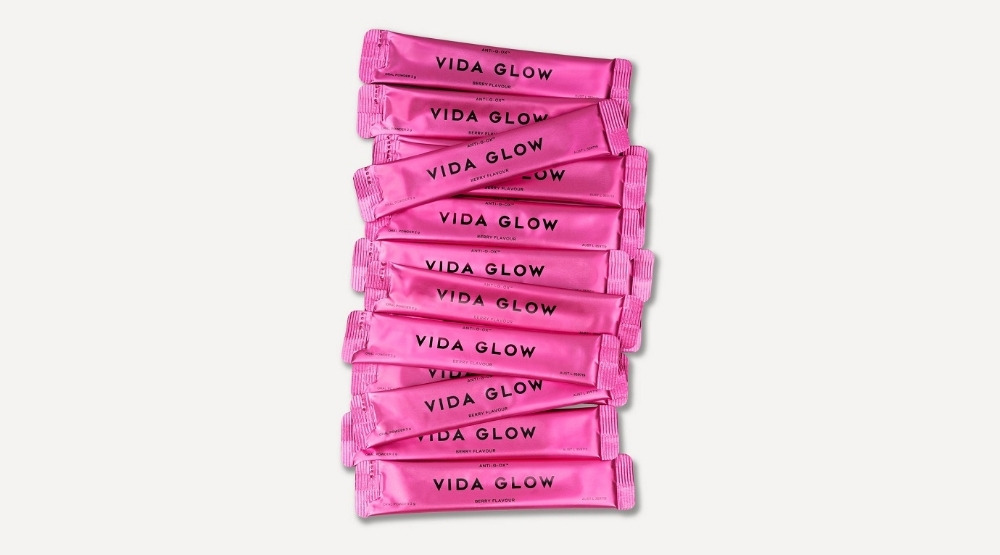 Vida Glow's award-winning supplement is now available in delicious Berry. Targeting three root causes of premature ageing, Anti-G-Ox combats inflammation, advanced glycation end products (AGEs) and oxidative stress, triggered below the skin's surface by factors of your busy, modern life. As part of your daily routine, skin can withstand the ageing effects of pollution, UV rays, stress, poor sleep and diet. The effervescent powder is designed to be eaten daily. It's quick dissolving and can be eaten straight up or mixed with water and comes in sachets for on-the-go consumption. Perfect post workout or before a facial.
Vida Glow Anti-G-Ox Berry, RRP $80 (60g, 30 servings).
---
HydroPeptide Optimist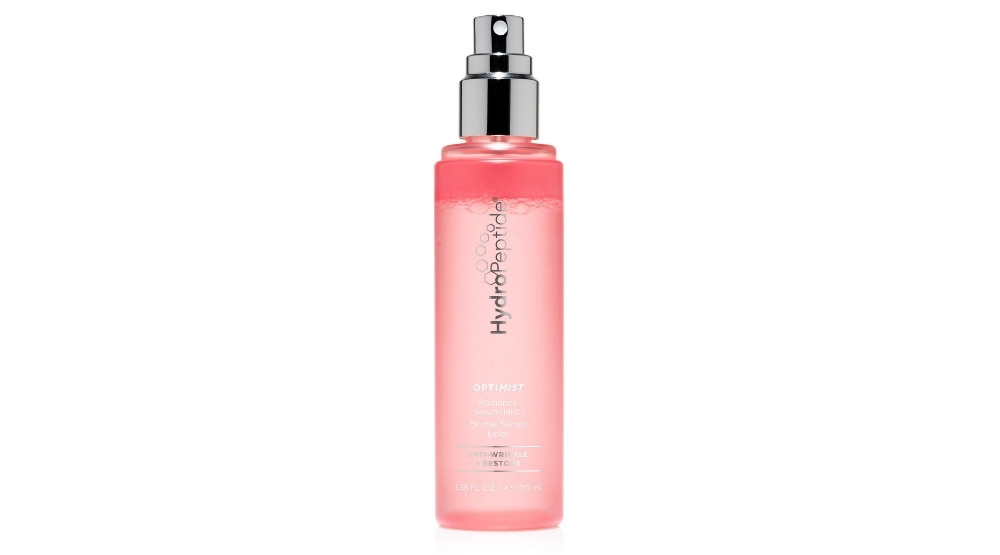 A nourishing and antioxidant rich seaweed complex and patented barrier repair solution to optimise water retention and increase circulation within the epidermis. Designed to deliver an instant dewy glow to the skin. You can use on clean skin or over makeup and top up throughout the day for hydration, brightening, firming and to fight free radical damage.
HydroPeptide Optimist, RRP $91, 02 8667 4695 or customerservice@blccosmetics.com.
---
Comfort Zone Hydramemory Hydra & Glow Ampoules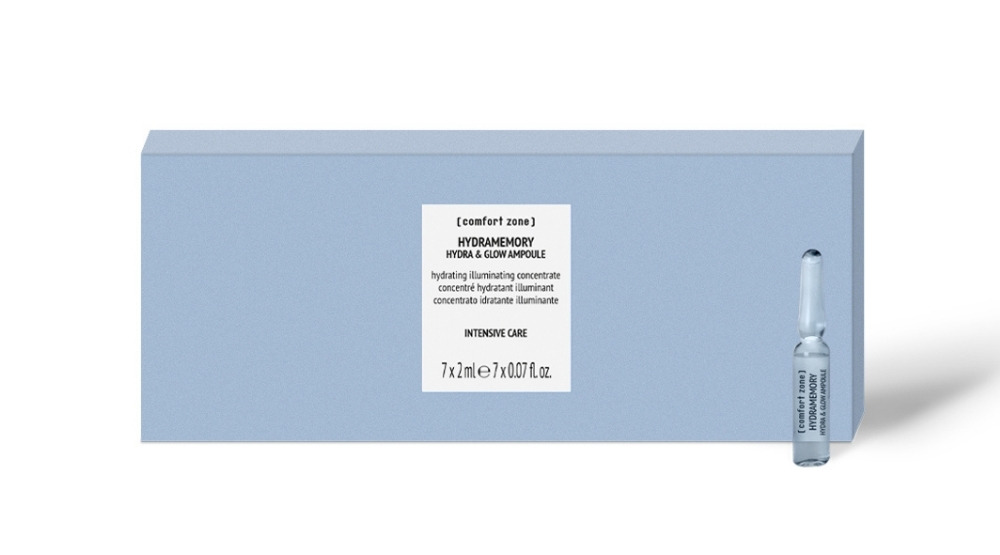 7 x 2mL ampoules for to be used daily for super moisturising and brightening effects that leave the skin plumper, softer and more radiant. In clinical tests 95% of women felt their skin was immediately more hydrated and 90% softer and smoother. After 1 week of use 100% of women reported their skin to be softer, more plump and brighter.
Comfort Zone Hydramemory Hydra & Glow Ampoules, RRP $70, 02 8667 4695 or customerservice@blccosmetics.com.
---
Skin Regimen Recharging Mist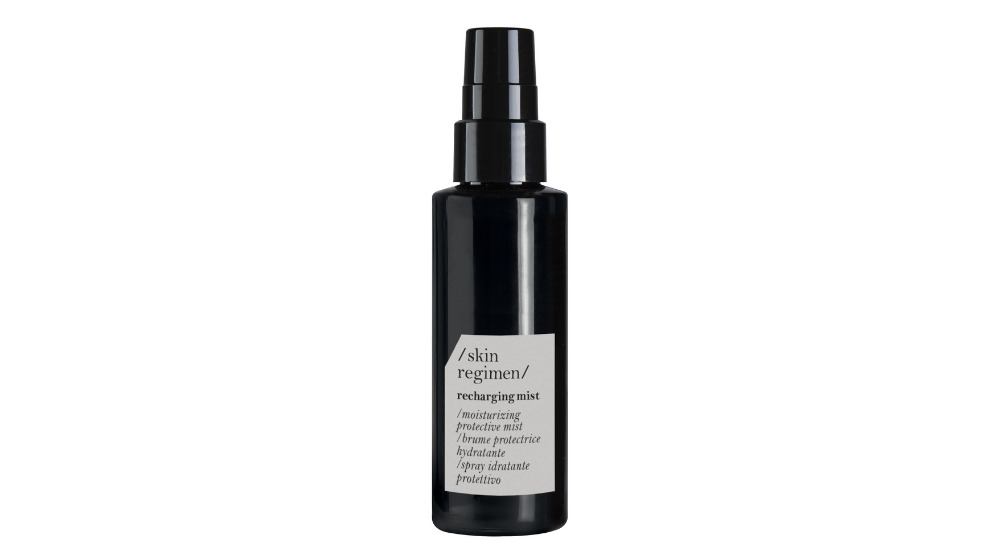 A super fine, lightweight antioxidant mist to shield the skin from blue light coming from digital devices and the sun. Instant rehydration on-the-go during the day, and can be applied over make up for makeup setting. A must-have to reapply often during the day to keep skin moist and radiant with a 100% natural rose and lavender aroma. Featuring Biotech Fermented Extract from radiation-resistant microorganisms which have the ability to adapt to light radiation in an extraordinary way. The extract activates the light receptors called opsins, enhancing the physiological defence mechanisms of the skin. Promotes the accumulation of lipids by strengthening the skin barrier, increases antioxidant activity and the repair response of DNA damage. It therefore counteracts skin aging induced by solar and artificial blue light, reducing the formation of dark spots and wrinkles. In a clinical, instrumental test, the Recharging Mist is proved to have an antioxidant and protective action from blue light*.
Skin Regimen Recharging Mist, RRP $85, 02 8667 4695 or customerservice@blccosmetics.com.
---
Hydroskin Vitamin B Mist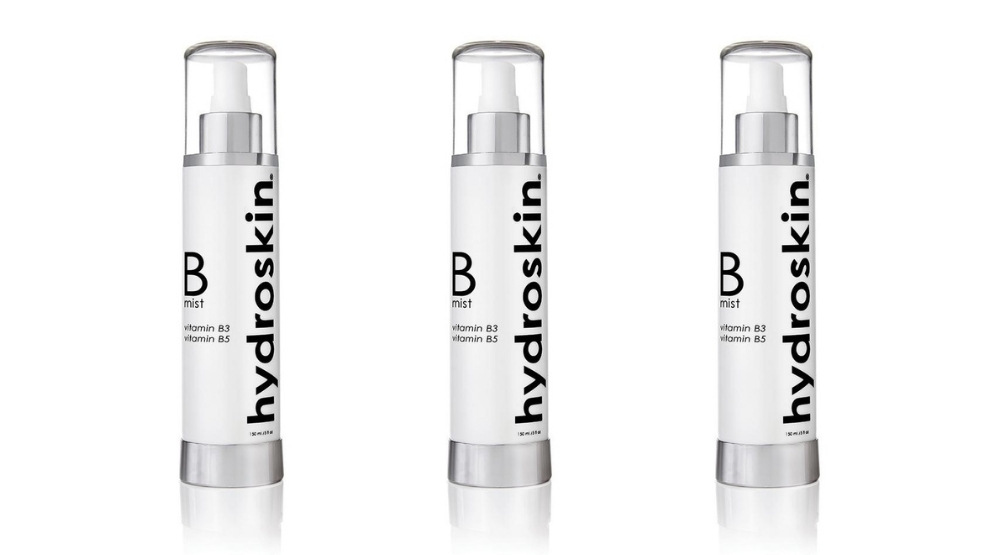 Vitamin B Mist is the ultimate hydration boost and the perfect carrier for serums and creams to be absorbed deep into the skin. It uses the power of Vitamin B to reduce hyper-pigmentation and redness and natural organic humectants to hydrate, brighten and lighten the skin. B Mist will fade age spots, increase hydration and soften wrinkles.
Hydroskin Vitamin B Mist, RRP $43.00 (150ml).
---
Thalgo Hyalu-ProCollagene Wrinkle Correcting Pro Mask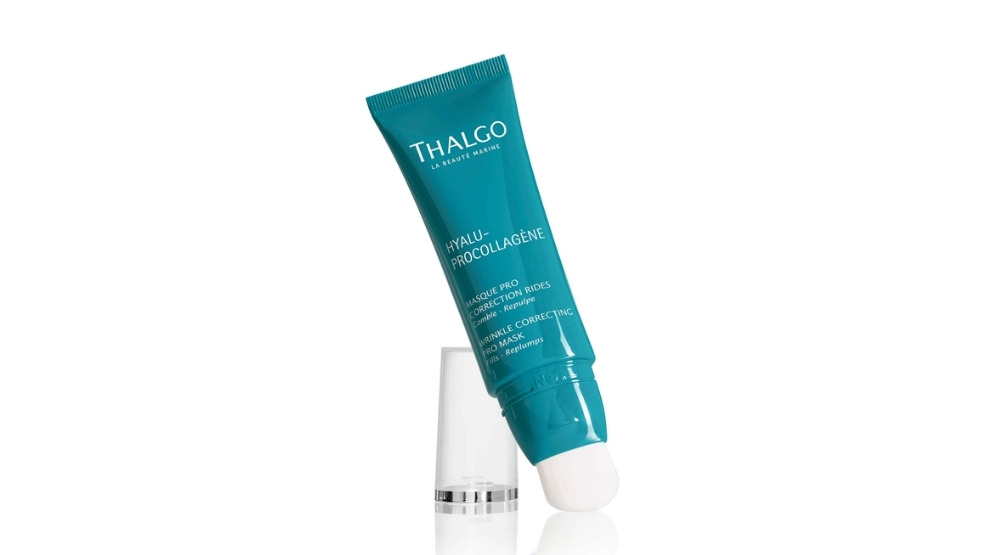 Inspired by Thalgo professional skin care, this brush-mask contains Hyaluronic Acid with instant and long-lasting properties for firmer, plumper, younger looking and more hydrated effects all day long. The brush makes it easy to apply and leave on for 10 minutes before pressing into the skin – don't wash off. Can be used 1-2 times per week.
Thalgo Hyalu-ProCollagene Wrinkle Correcting Pro Mask, RRP $80, 02 8667 4695 or customerservice@blccosmetics.com.
---
Priori UnveiLED Mask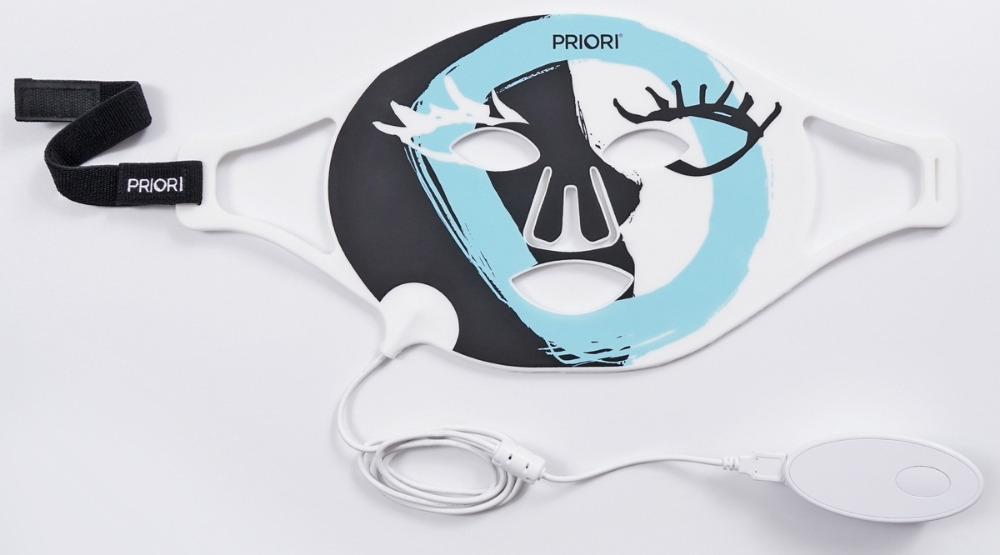 Lightweight and silicon based LED face mask that delivers the optimum dose of temperature-controlled red and near-infrared light directly to skin for maximum efficacy. After a 10 minute session skin feels plumper, more hydrated and instantly rejuvenated unveiling the ultimate skin radiance. UNVEILED is easy to use, portable and non-invasive with zero down time. After three treatments per week for 4 weeks, users reported the following – 96% experienced less visible fine lines with a 38% decrease in wrinkles and 95% experienced skin tone and texture improvement while 95% experienced brighter and plumper skin and 98% firmer skin.
Priori UnveiLED Mask, RRP ($500), 02 8667 4695 or customerservice@blccosmetics.com.
---
Advanced Mineral Make Up Josephine Luxury Lip Gloss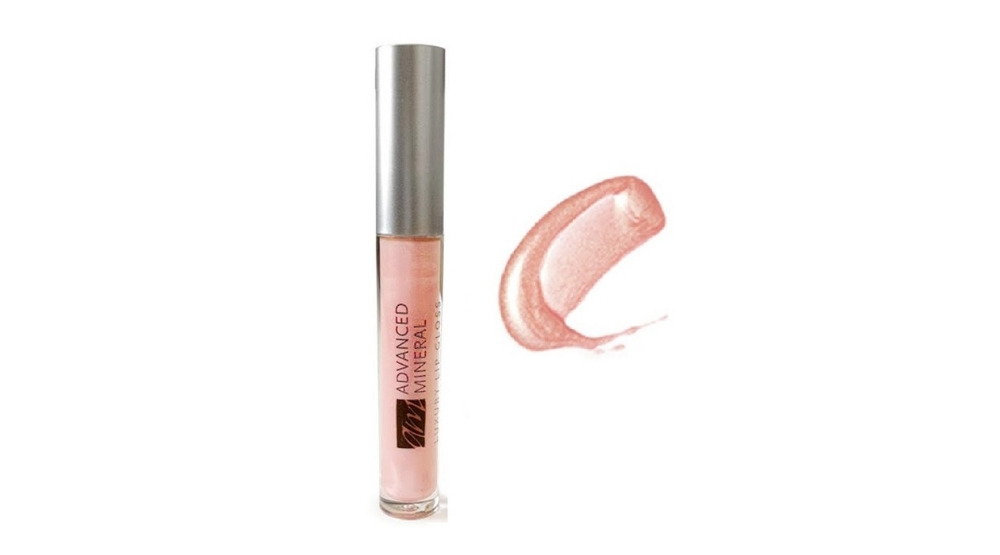 This mineral based lip gloss is packed full of nourishing ingredients such as lavender and sweet almond oil that help nourish and add moisture to the lips. Moisturises lips all day, vibrant and long lasting, all natural, paraben free. Luxury Lip Gloss is available in 5 colours: Josephine (soft pink tones), Laura (pink tones), Nancy (coral/brown tones), Chrissy (light peachy tones, Candice (pinky/brown)
Advanced Mineral Make Up Josephine Luxury Lip Gloss, RRP $39.50 (4g).
---
Advanced Mineral Make Up So Beautiful Cream Luminizer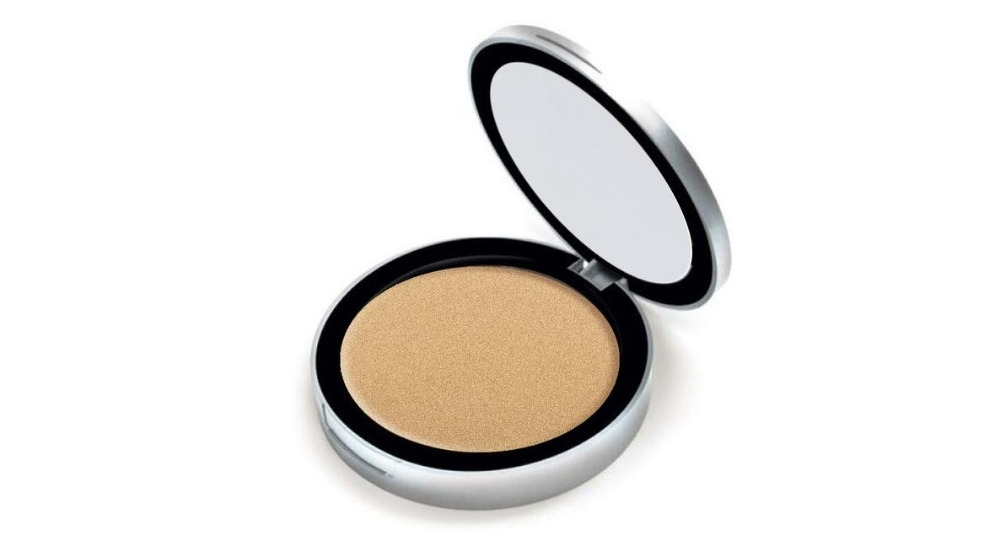 A very pigmented, creamy highlighter. A little bit goes a long way and lasts for a long time. Looks great on cheekbones, eyes and cupids bow as it creates a beautiful highlight that simulates a candlelight effect. Made from the purest pharmaceutical grade ingredients, 100% vegan, paraben free, to give high definition/low visibility results and coverage that is light as air. All natural ingredients, eco-friendly, multi-purpose (can be used on cheeks, eyes and lips). Mirrored compact included. Available in: So Beautiful Pink, So-Beautiful Peach, So-Beautiful Gold
Advanced Mineral Make Up So Beautiful Cream Luminizer, RRP $54 (4.5g).
---
Kester Black Natural Eyeliner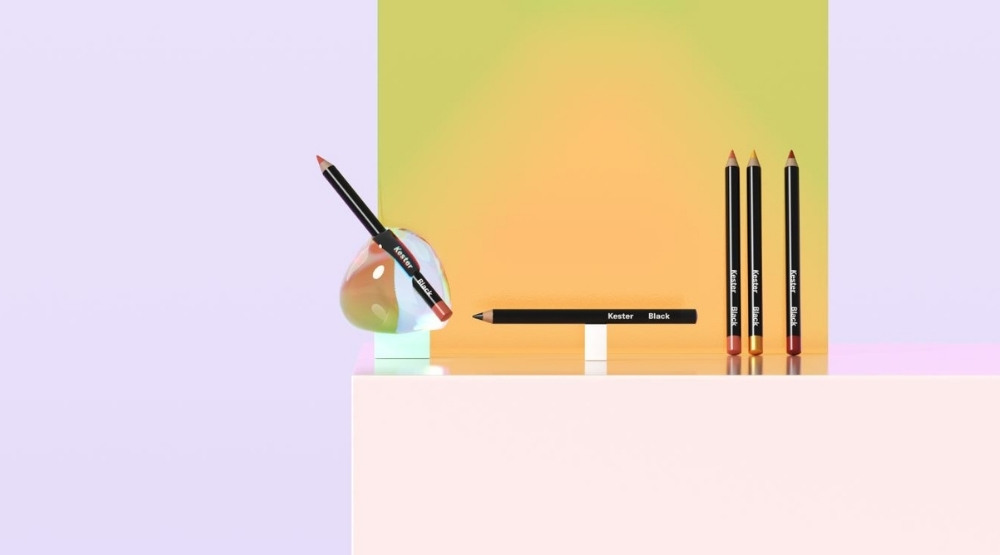 Our eyes say it all. So let's give them the style to match the story. For the first time, Australian beauty brand Kester Black welcomes eyes to its beauty pack, launching a vegan, cruelty-free, and 100% natural range of eyeliners. A new way to shape how you see life in all its technicolour glory, borrowing cues from Mother Nature. Formulated with organic Jojoba Oil, Shea Butter, Marula Oil and Vitamin E, these liners are all-hydrating and all-powerful. Available in four new eye-catching shades: UF Whoah (shimmery bronze), Blackout, Clone (matte beige with a touch of pink) and A-Eye (matte burgundy).
Kester Black Natural Eyeliner, RRP $36.
—
Read the current issue of our digital magazine here:
For more news and updates, subscribe to our weekly newsletter.
—
Have an idea for a story or want to see a topic covered on our site and in our pages? Get in touch at info@professionalbeauty.com.au.