There's nothing worse than being left hanging…
1. Bills, bills, bills
It doesn't take a rocket scientist to work out that if a client doesn't follow through on their appointment booking, the salon loses out, big time. No appointment = no client payment = a salon that can struggle to cover costs.
2. How rude
There are few things more offensive you can do to a beauty therapist than not show up for your appointment. When your entire day has been scheduled around that appointment and you're left hanging, sometimes without even as much as a cancellation phone call, it's pretty easy to see red. Blood red.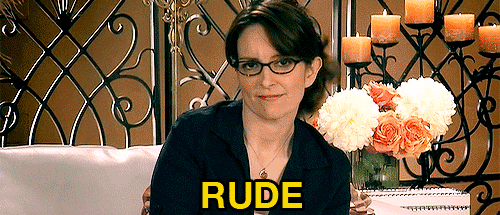 3. Everybody loses
If your salon is continually affected by client no-shows it can ultimately result in staff redundancies as the salon is left to cover running costs with a whole lot less revenue. It's really a situation in which everybody loses. And it can make you fantasise about various ways of confronting said clients about their lack of concern for your job stability.
Making no-shows a thing of the past
Thankfully, there is a really simple and effective solution to permanently avoid client no-shows. Installing a payment gateway booking system that asks clients to put down either a deposit or pay in full at the time of their booking means that whether the client front up or not, the salon isn't affected. And when it's the client's own money on the line, the chances of them not showing for their pre-paid service are slim to none. Funny how that works, isn't it?
Your options
There are a number of options when it comes to payment gateways for your salon's online booking portal, but the most widely used and highly recommended by consumer advocacy organisations like CHOICE is Paypal, as it keeps all payment information secure and is a one-click type payment system, which means clients don't have to go through the pain of filling out a payment form every time they make a booking. If you don't already have an online booking portal, check out Timely salon software – a program that manages all your bookings, payments and schedules and will even send your clients automated text message reminders of their appointments ahead of time to ensure they can't use the trusty old "I was so busy I forgot!" excuse. It's also a pretty foolproof set-up to get up and running that even the most tech-phobic of salon owners will be able to master.
This is a sponsored post by Timely, helping your business succeed.