JOSO Founder Natalie McGrath had decades of experience under her belt as a naturopath when she noticed a shift in her client's attitudes towards beauty. There was a move towards a desire for an inner radiance, and an understanding that skin health is addressed from the inside out. JOSO launched beauty supplement Glowso™ in the eye of the pandemic, after years of research and collaboration. Although it might seem like a less-than ideal time to create a new business, McGrath has thrived. She shares her story and tips here about what it's been like launching and operating in a pandemic.
PB: Tell us about when you launched.
"We officially launched JOSO in January this year."
PB: How long had you been working towards the launch?
"It's been over 2 years getting JOSO and our first product GLOWSOTM ready for launch. It really needed that amount of time to take a concept that I came up with in my naturopathic clinic to then researching, formulating, getting TGA listings and registration, then manufacturing with COVID-19 restrictions to finally have the arrival of our first product. It did take some time but so worth doing this process methodically and ironing out any issues along the way."
PB: Did you change course at all when you realized you'd be launching your product in a less-than ideal scenario?
"When COVID-19 hit, we had already spent over a year in the planning and developing stage. In March 2020 manufacturing contracts were starting to be drawn up and some big decisions were being made. Of course, it was like nothing we've ever seen before. At that point, I decided to just put everything on hold for 1 month, step away from it all and clear my head. This was such an important thing for me to do. Within a few weeks I felt fresh, inspired and clear on my purpose and knew that JOSO was way too important not to happen.
We did hit a few hurdles along the way with sourcing our ingredients. We weren't ever going to compromise, so that meant we had to learn to be patient. The restrictions did lengthen our manufacturing time considerably."
PB: Were there any benefits to launching during lockdown?
"Yes surprisingly there were a lot of benefits. A trend that was motivated by COVID-19 was making a lot of people be more proactive when it came to their health and well being. People also had the time in lockdowns to try new things. Both great reasons to launch a new naturopathic range for skin health."
PB: How, if at all, do you think during 2020 has benefited the brand?
"As I mentioned before, peoples' perspective on health is changing. I believe they are becoming more responsible and proactive when it comes to their own wellness. People are also becoming more empowered with knowledge. There is a shift of people wanting products that are natural, backed by science and actually work. Also consumers are becoming more conscious of where they are sourcing their products. They are concerned about the impact products are having on them and the environment and making these decisions on an ethical basis."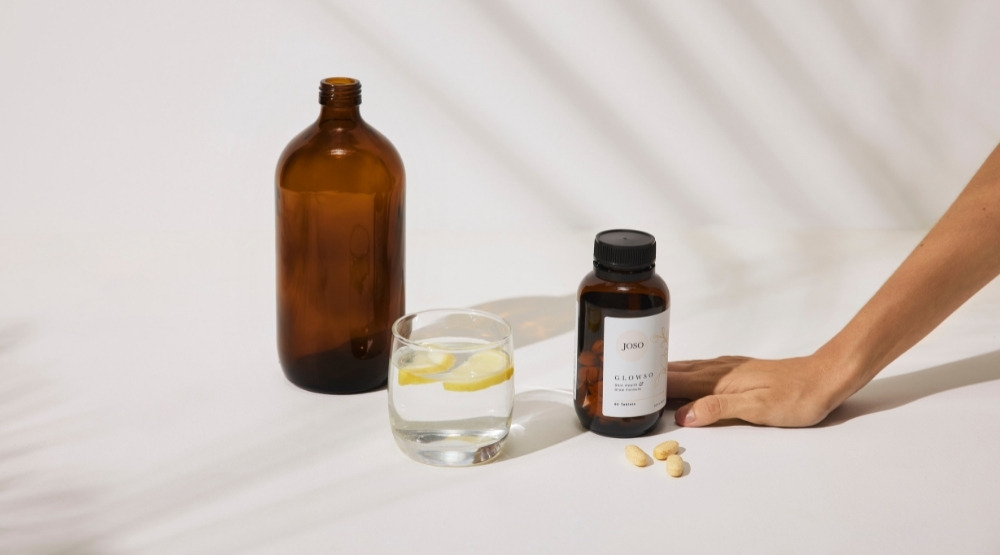 PB: What do you wish had been different (the obvious and anything more nuanced)?
"The lock downs are frustrating for everyone, especially for businesses, and I've been so lucky considering. Where it's affecting me the most is not being able to travel and to attend expos and events. I was meant to be going to an event in Sydney to present JOSO, but now that has been postponed.
If I had to pick anything else, I'm a little impatient (something I'm always working on) so the time delays were a little frustrating. But in the grand scheme of things we've had it pretty good and sometimes things pan out for the best. Having to slow down can be beneficial just to make sure we are checking all the boxes."
PB: How has the brand thrived since launch?
"We've had such incredible feedback since launching. We were also very honoured for JOSO to partake in the Curtin University Accelerate program, which helped elevate JOSO in strategy and growth. For such a new brand we've been so lucky to build some great relationships. We are currently in discussions with MECCA and some other potential partnerships."
PB: What lessons have you learned that you think are unique to launching in hard times?
"I think when anyone starts a new business there is an element of conquering your fears, building resilience and needing to have sheer determination. I think all these get scaled up a few notches when launching in these very uncertain times. The biggest lesson I've learnt is to be flexible and be a problem solver. Each week brings new challenges and having the flexibility to deal with problems in a constructive way helps get a bit further along in the business journey."
PB: What advice do you have for other brand founders who might be thinking of launching now, in lockdown once again?
"Keep going with your plans. You will have delays but use this time to make sure you've done your research and checked all your boxes. You also need to think more creatively to grow your brand awareness. In lockdowns we aren't able to get out an about as much, fewer events and expos. How else can you get eyes on your brand. Possibly virtual events, sending samples, etc."
PB: Tell us a bit about what you have in the pipeline?
"So much excitement happening at the moment. We do have our next 2 products in the pipeline. We have a skin detox formula that is perfect for all skin types plus people struggling with congested skin and inflammation. Secondly, we have formulated a product that supports the skin-gut connection. As a naturopath I truly believe abundant health resonates from the gut and this is very true for the health of your skin. Watch this space."
PB: How is the brand doing during this second wave of the pandemic? What have you changed since the first wave?
"We are still consistently growing. Interestingly our stockists like cosmetic clinics, day spas that are in lock down have been still continue to sell JOSO products to their clients via their websites. This is such wonderful news as this means their clients are continually getting benefits and the businesses are continuing to earn revenue."
—
Read the current issue of our digital magazine here:
—
Have an idea for a story or want to see a topic covered on our site and in our pages? Get in touch at info@professionalbeauty.com.au.