It's Tuesday afternoon and I've just grabbed a seat at wellness hub, Club W in Sydney's Cronulla. Turmeric latte in hand, I gaze around the open space's stylish lounge and coinciding wellness rooms, where personalised breathing and meditation classes await. Desks line the hub's upper coworking floor, reserved for members to catch a Zoom meeting before taking ten in one of a handful of Recovery Massage Chairs. Daycare drop-off and traffic congestion made for a chaotic morning, but a quick thai-inspired massage has left me feeling rested and refreshed; a small time commitment with big impact.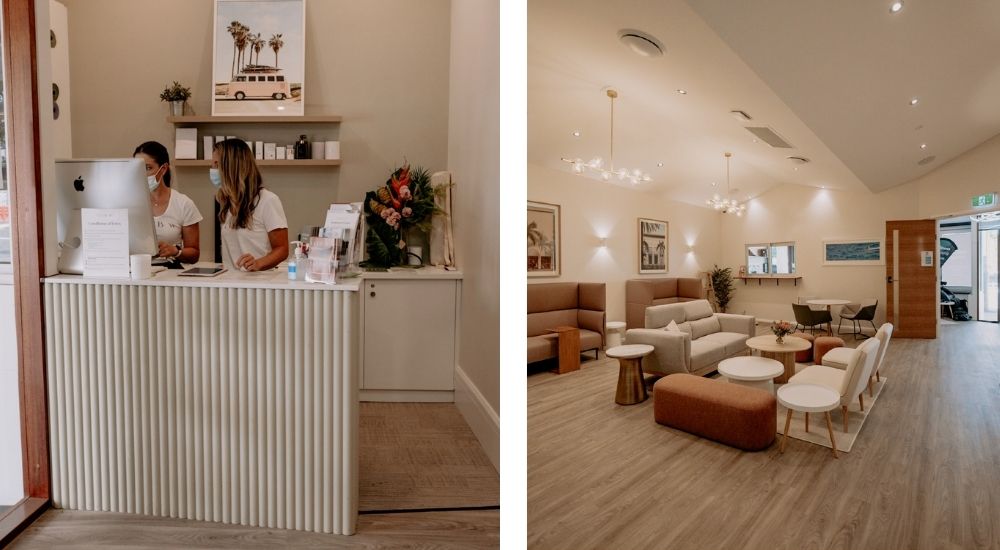 A Booming Industry
Increasing interest in the Australian wellness industry has played witness to the opening of wellness centres: boutique, multi-station venues that combine the rigour of a gym with the serenity of a spa. Centres are designed to keep their clients looking and feeling young through a series of all-over mind and body solutions.  According to a report released by the Global Wellness Institute (GWI) late last year, the global wellness economy will grow by 9.9 percent annually and reach US$7trillion by 2025. That's right… TRILLION.
The Wellness Hub
Tony de Leede, founder of Club W and Wellness Solutions devices, notes five pillars to wellness: nutrition, movement, sleep, mindset and community. "Incorporating each of these elements into your life, at all ages, contributes to aging well," Tony says. The benefits of taking time out to breathe, meditate and exercise is not news to anyone; the difference is that wellness centres provide a glamorous and inviting space to do so. "The pandemic has only further reinforced how important physical and mental wellbeing is," Tony notes, "and as a result, it has driven consumer demand for movement and mindfulness practices." And with customers signed up to membership plans, people are made to feel accountable.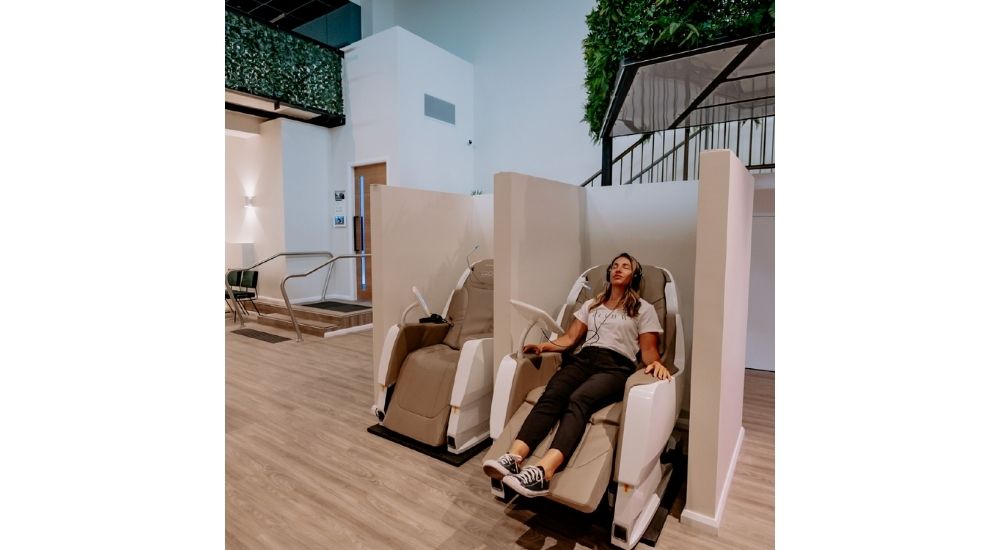 The idea is for their members to pull regular breaks for relaxation into the mainstream; to encourage them to incorporate bite-sized chunks of relaxation, massage, deep breathing and exercise into their days. "These days work plays such a major role in people's lives and they're spending more and more time at their desks and using digital technology. Countless studies show how important it is to take breaks during a work day for your physical and mental wellbeing, so it made sense to create a work environment that supports that." It's a realistic approach, and targets the large bulk of the population (this journalist included) who don't have the time, energy or will-power to engage in a strenuous workout between emails.
Treat Yourself
This accessible yet necessary philosophy is backed by Dee Diaz, Director at Rosebery's new hub, Body WRL: "Physically, mentally and emotionally our success is tied to our wellbeing. This progressive approach is now supported through technology," Dee says. Like Club W, Body WRL offers an array of treatment offerings including infrared sauna rooms and oxygen chairs by Wellness Solutions.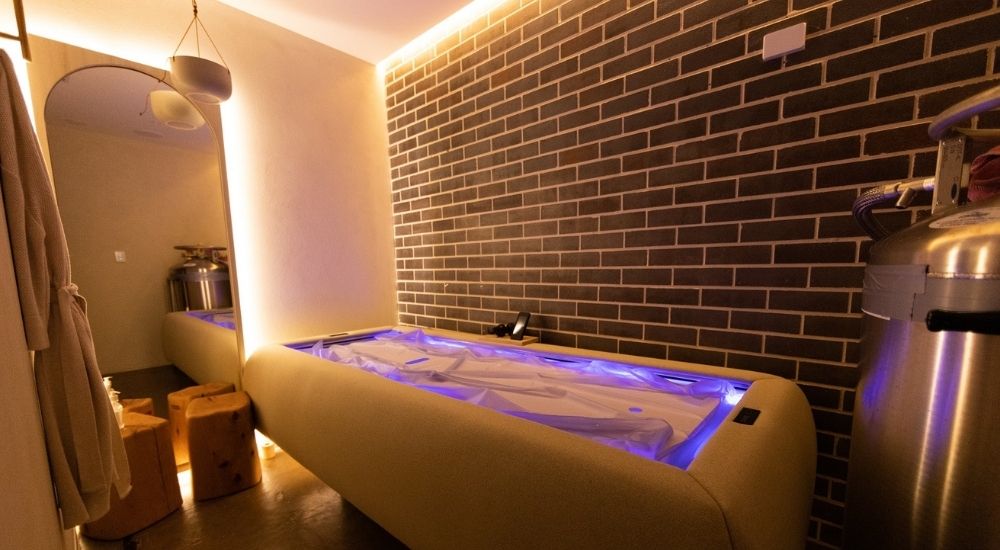 Hub v Salon?
Where beauty has us reaching for our wallets on a routine basis, we know each subcategory of the industry to serve its own, very rightful purpose. From facials to injectables, makeup application to laser, treatments are known to work hand-in-hand, with clients booking in at different venues for different services. And while there's no doubt a visit to Club W's Yang room for a spot of yoga can work in tandem with a visit to the salon, I wonder whether the adoption of aesthetic devices such as EMSCULT, cryotherapy and red light by wellness businesses may be viewed as competition.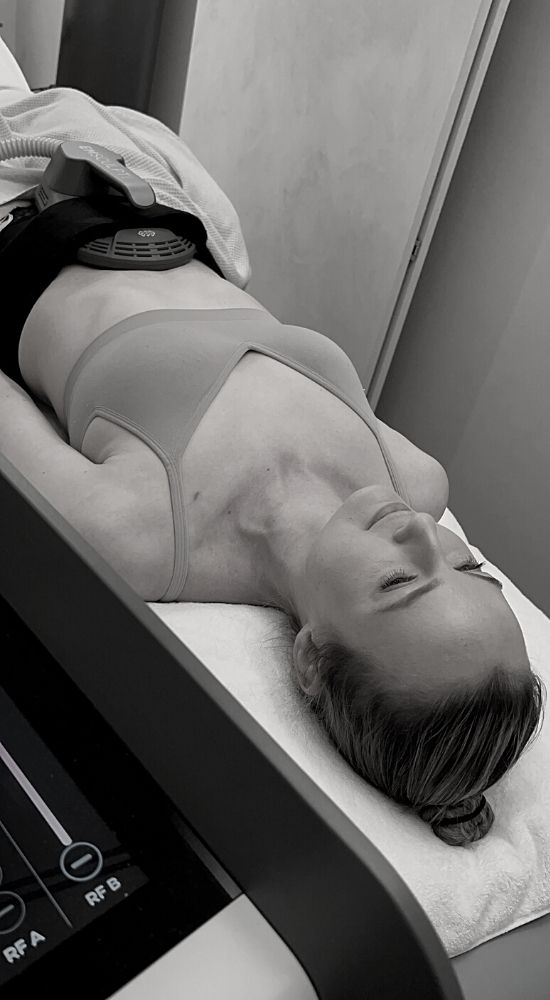 "In the early days of these technologies, they were championed for their aesthetic outcomes – which are great, but we now know what an important part technologies like cryotherapy and red-light therapy play in physical recovery and mental wellness," Dee says. "The beauty industry in Australia is one of the most progressive in the world, and we value that, but Body WRL is really focused on up levelling that experience for our clients."
Down the road at Club W, LED light facials are on hand for casual use by members and while they are only operable while the club is staffed for safety, Tony states, the traditionally salon-exclusive treatment appears to have made its way into the mainstream, much like at-home LED devices.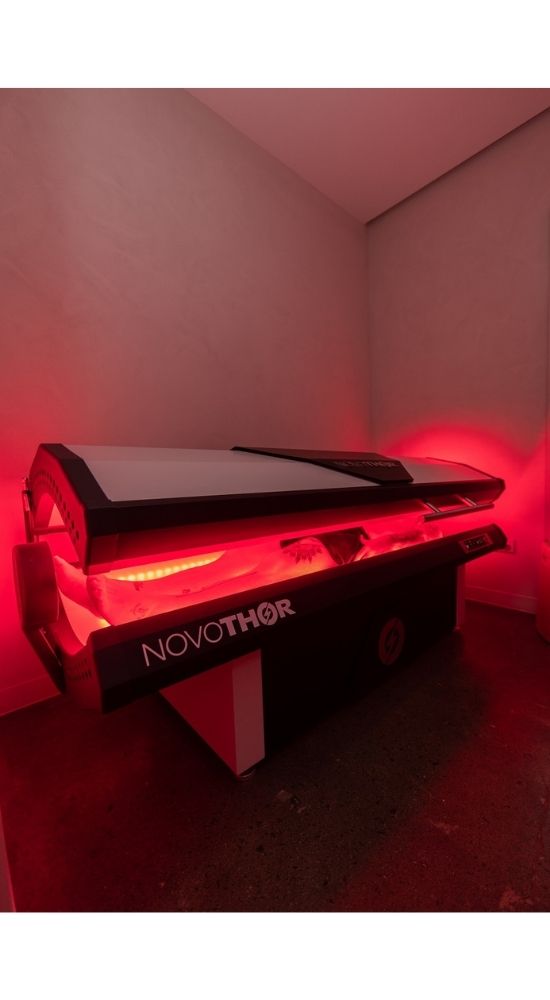 Feel Good, Look Good
Given this, I wonder how salons stand against wellness centres that offer clients an alternative anti-aging program drawing on both internal and external health. "Anti-aging is an outcome of being well – it's a wonderful result from looking after yourself physically and mentally," Dee argues. And while for Dee, the message should veer away from what's to be done in order to  look young, wellness hubs pose no threat to the traditional aesthetics model. "Beauty salons are an important part of local communities, but our focus is different.  Our core vision is to help our clients achieve total wellness, enhanced recovery and longevity," she says. "It's about feeling your best, whatever that may be."
I'll see you for yoga in the blue room, beauties…
How wellness hubs and devices can work for your business –
Whether purchased outright or on a payment plan, look at introducing a wellness pod in your space as an exclusive offering for your incoming clients. Sit one at reception for guests to enjoy while awaiting their treatment, or pair a full-body meditation exercise with an anti-aging facial: a tempting and unique upsell,
Host staff meetings and team building days at a hub, where inside-out health taught as a top priority,
Hire a hub for beauty-themed business celebrations.
This article originally appeared in the January-February 2022 issue of Professional Beauty.
Read the current issue of our digital magazine here:
Have an idea for a story or want to see a topic covered on our site and in our pages? Get in touch at info@professionalbeauty.com.au.