Thirty years after beginning her career as one of the world's most famous models, Claudia Schiffer has launched her first makeup range.
Created in partnership with ArtDeco, the German model's limited edition range includes lipsticks, blusher, foundation, nail polishes and eye shadows in gold and pink packaging.
According to Schiffer, "30 years modelling and thousands of hours in the make-up chair" inspired her to create the new collection.
"I have learned so much about make-up, so it's been great working with ArtDeco on this limited edition collection in which we've included my favourite signature make-up looks, the looks that defined my career, and all the make-up secrets I've learnt over the years," she said.
"I've had first-hand experience, trying and testing everything, working with the best make-up creators and make-up brands in the business, so I want to share this great treasure trove of experience with others."
Schiffer also revealed that make-up played a pivotal role in helping her overcome chronic shyness.
"I was extremely shy as a teen", she said.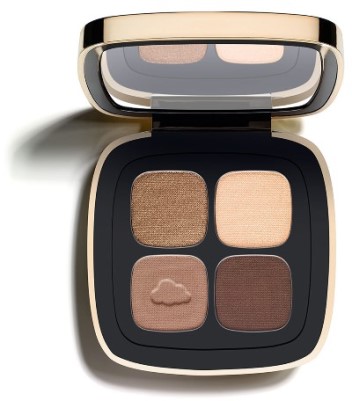 "I'd blush if anyone looked at me, but not a pretty flush on my cheeks – a bright red face.
"Most of my friends didn't believe I could survive as a model as I was so painfully shy.
"Ironically, becoming a model actually helped me: the moment I saw how make-up transformed me to the point where I didn't recognise myself ‒ that was the turning point and I realised I could do it.
"Make-up was the secret weapon, my protection: foundation covered my blushes while eye make-up and lipstick turned me into different characters that I could hide behind."
"Make-up was a smokescreen, a suit of armour that gave me the green light to do anything – to transform me into a sex kitten or femme fatale."
Schiffer further explained that while working on the new range she put together "a mood board of all the things that inspired me".
"For example there's a pink Vespa that influenced the design of the compacts, and 1960s melamine pastel coloured crockery that inspired elements of the colour palette."
In addition Schiffer's childhood nickname,'Cloudy', inspired the inclusion of an embossed cloud icon on the collection's compact powders and lipsticks.
Siobhan Creal, public relations manager at United Brands Australia (the local distributor of ArtDeco), said the Claudia Schiffer make-up collection will arrive in Australia in November.
"Promotion of the brand will include a strong focus on extensive Australian and international influencer engagement supported by localised digital campaigns on all major social media platforms," she said.
"Stockists can look forward to generous in-store merchandising and targeted digital campaigns relative to their location aimed at driving consumers to our selected stockists."