Bobbi Brown, one of the world's most famous makeup artists, has launched a range of health and beauty supplements, just over two years after leaving the cosmetic company that she founded.
Bobbi launched her eponymously named cosmetic company in 1990 with a range of 10  natural lipstick shades. Five years later, she sold Bobbi Brown Essentials to Estée Lauder Companies while retaining complete creative control.
At the end of 2016, Bobbi left Estee Lauder to focus on "beauty from the inside out" and has now launched a range of beauty supplements, Evolution_18, which sells online and in Walmart stores throughout the US.
A "certified health coach with the Institute for Integrative Nutrition", 61-year-old Bobbi says Evolution_18 is a collection of "highly effective, simple formulas that are designed to target a wide range of beauty concerns".
Formulated with "clean, high-quality ingredients", the 18 supplements contain everything needed "for gorgeous skin, strong nails, and shinier hair".
Products include Beauty Bubbles (effervescent tablets made with hyaluronic acid and collagen), Beauty Gummy ("delicious gummies" containing 30,000 percent of the recommended daily value of biotin), Beauty Superfood ("a blend of over 30 fruits and veggies combined with collagen"), Beauty Collagen Shot (on-the-go collagen elixir) and Beauty Glow Pills ("the ultimate skin pills").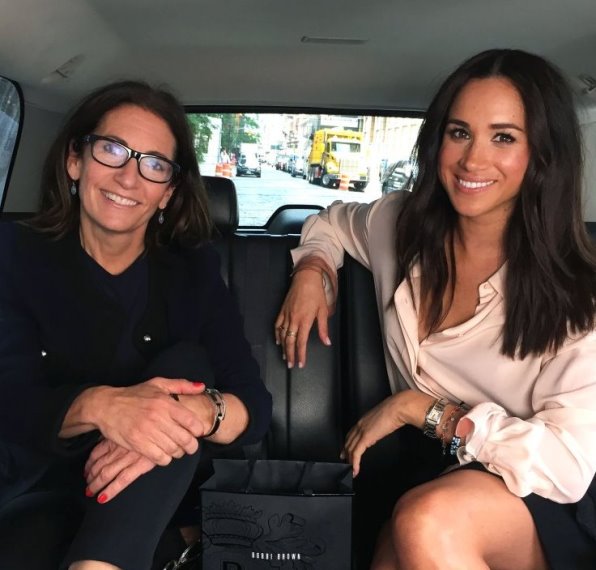 Bobbi says she has been passionate about health and wellness for as long as she can remember.
"I've written nine books, all featuring beauty food along with makeup tips but the last book was a game changer.
"Beauty from the Inside Out is based on my philosophy that what you put in your body directly influences how you look.
"This book, along with completing a degree as a health coach from the Institute for Integrated Nutrition, allowed me to reach an audience that was ready for more when it comes to wellness."
Despite her cosmetic brand's luxury positioning, Bobbi says she is "incredibly excited and grateful to be launching at Walmart.
"The team at Walmart shares my vision that beauty is so much more than what you put on your face and that there is an opportunity to create a new category," she says.
"It was their idea to launch Evolution_18 in the beauty department, where women buy their creams and mascara.
"I am so happy to be able to reach such a large audience with Walmart and use my platform to inspire and empower people to start taking better care of themselves through food, supplements, and a healthy lifestyle."
For more news and updates, subscribe to our weekly newsletter.