Advances in skincare don't come much more jaw-dropping than that made by CALECIM Professional, the world's only skincare powered by cord lining stem cells.
The scientifically formulated range is the brainchild of Singapore-based bio-tech company CellResearch Corporation, which channelled ten years of stem-cell research and technology into developing the line.
The pivotal technology used by CALECIM Professional is Cord Lining Conditioned Media (CLCM), and comprises a mix of two types of potent stem cells – mesenchymal and epithelial – that are ethically and harmlessly extracted from the outer lining of the umbilical cord of red deer.
The result is a potent mix of proteins, growth factors and cytokines that make up the active ingredient found in all of the brand's products. These proteins help to activate skin repair and regeneration, improve the appearance of lines and promote skin fullness.
"I believe there is great synergistic benefits from our stem-cell research that can be applied to a skincare beauty product which is accessible to everyone, " says Gavin Tan, Chief Executive Officer of Cell Research Corporation. "While umbilical cord lining cells have been making waves world-wide in the area of medical science, we would like for the general consumer to experience a part of our technology as well. This is why we decided to introduce CALECIM Professional to the market." 
The range includes the Professional Serum, Multi-Action Cream, Restorative Hydration Cream and the Recovery Night Complex.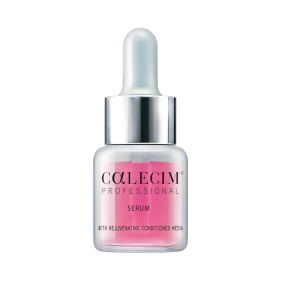 In a CALECIM consumer survey, conducted in Singapore with more than 100 women, it was found that over 95 percent felt their skin looked healthier, fresher and with an overall improvement in skin condition. Nine out of ten women over the age of 35 noticed the appearance of fine lines had improved. 
Used by doctors globally as an adjunct to in-clinic procedures such as laser treatments, IPL, dermabrasion, micro needling and chemical peels, its arrival in Australia – as part of the Advanced Cosmeceuticals portfolio – is set to be met with a high demand.
For more news and updates, subscribe to our weekly newsletter.