The owner of a Townsville salon destroyed by fire last year has won a Dermalux Tri-Wave system.
Anna Preston, the sole owner/operator of Anna's Skin & Beauty, was devastated when her salon was destroyed by fire just 14 months after its launch, but she didn't stay down for long – she re-opened at a new location just four weeks later.
"My drive and determination were stronger than the devastation I was feeling," she said.
And it was that drive and determination that helped impress the judges at Professional Beauty Solutions' 2019 Skin Summit in Sydney.
PBS, the distributor of Dermalux in Australia, gave all attendees the chance to win the Tri-Wave  in a competition by explaining "in 100 words or less why they'd love to win a Dermalux Tri-Wave unit for their salon".
Congratulating Anna on her win, PBS managing director Matt Williams said the company was inundated with entries but the competition's judges (the PBS head office team) were most impressed by Anna in the "tight race".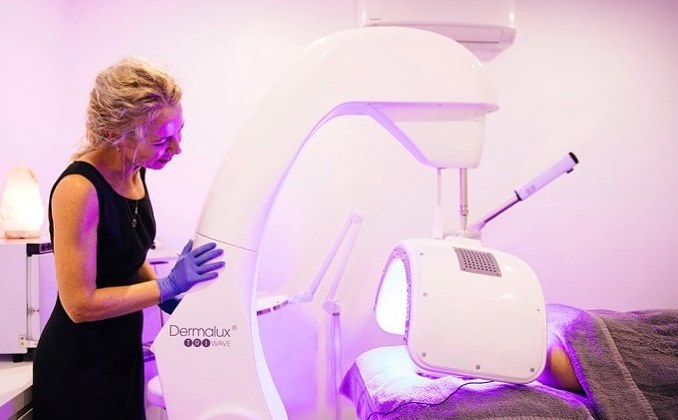 Obviously delighted with her change in fortune, Anna said winning the Tri-Wave has been the highlight of her career.
"I'm so grateful," she said.
"I've been in absolute shock. I can't believe I've been given such an incredible opportunity to build my business.
"When I lost everything that I'd worked so hard for, I just thought to myself, 'I'm not done yet – there's no way I'm giving up'.
She said she was thankful that she won "such an amazing prize" that will increase and improve her business.
"I was really impressed that winning the Dermalux came down to me and my personal experience, rather than being about the dollar value of my business," she said.
"I've always held PBS in high regard because of their standard of service and professionalism, and this experience has increased my respect and appreciation for the business even more.
"I cannot thank Matt and Lisa enough for their generosity."
In the short time since winning the Tri-Wave, Anna said the device had already had a dramatic impact on her business.
"Dermalux has definitely taken my business to the next level, and my clients are absolutely loving the results from their LED treatments," she said.
"Because Townsville is a coastal city with a very outdoorsy lifestyle, I see a lot of pigmentation and premature ageing in my clients, and Dermalux has really changed the game in terms of treating these areas of concerns."
"Dermalux has definitely given me a more professional, results-driven edge and I'm happy to say my salon is finally at the stage that I'd always hoped and dreamed it would be," she said.
Matt said PBS was pleased to be a part of Anna's business journey and "can't wait to watch her new salon continue to flourish".
For more news and updates, subscribe to our weekly newsletter.