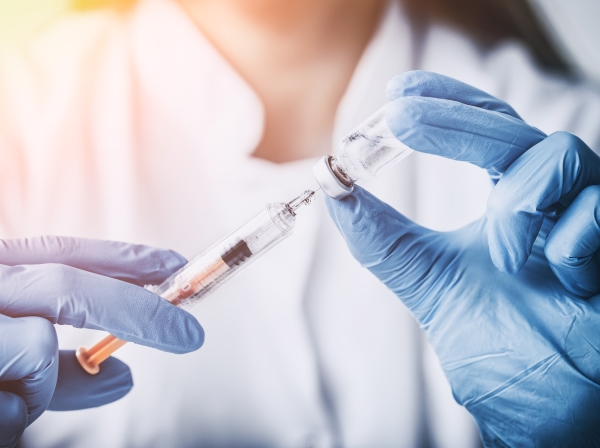 In the wake of the death of beauty salon owner Jean Huang during a breast enhancement procedure last week, two of Australia's leading beauty industry bodies have warned beauty salons to follow the current rules and regulations to avoid more accidents.
Jean Huang, 35, the manager and co-owner of newly-opened Medi Beauty Laser and Contour Clinic in inner-city Sydney, suffered a cardiac arrest while undergoing a breast enhancement procedure through fillers by Chinese tourist, Jie Shao, 33, who did not have any Australian medical qualifications.  She died on Friday.
Shao, who had been in Australia for five days on a tourist visa, appeared in Sydney's Central Local Court last Thursday (August 31) charged with recklessly inflicting bodily harm and using a poison so as to endanger life. Her charges were upgraded to manslaughter yesterday (Tuesday, September 5).
In refusing bail, magistrate Sharon Freund said Shao had made admissions related to the administration of local anaesthetic (tramadol, an opioid pain medication, and lidocaine, a local anaesthetic) via a catheter and drip as well as an injection into Ms Huang's chest, and breast fillers on Wednesday, August 30, despite not being licensed to do so in Australia.
In an official statement released today, APAN (the Aesthetics Practitioners Advisory Network) CEO Tina Viney said the industry is outraged by "the complete lack of regard and breach of Australian standard protocols" that resulted in Huang's death.
"We need to recognise that this unfortunate incident has occurred as a result of an unlicensed tourist acting alone and outside all Australian standards," she said.
"This does not reflect standard industry practice."
She urged the beauty industry to not take "a passive position" to the event but instead "demonstrate responsibility and ongoing commitment to the highest level of professionalism and best practice".
"This should be evident through higher level education and that requires adherence to strict protocols in these higher risk areas, in order to protect the consumer and wider public.
"Failure to demonstrate this will result in potential knee-jerk reactions by leading medical bodies and regulatory bodies such as AHPRA (Australian Health Practitioners Regulation Agency) who will deem the need to implement harsh restrictions.
"Although we welcome a legislative review, this needs to relate to the surrounding facts of this incident."
Viney stressed that APAN offers salons and clinics who want to offer injectable treatments to their clients and patients Professional Guidelines to help ensure the safety of the consumers.
"These guidelines include information for reviewing appropriate qualifications of the injecting practitioner and also state that if the injector is a nurse, they must present evidence of their appropriate qualifications and be operating under the guidance and authority of a medical practitioner.
"[In addition] each patient's treatment plan must be viewed and approved by the doctor.  All drugs used must be TGA approved and practitioners should also be requested to provide evidence of their work and their commitment to on-going professional development.
"Additionally, the practitioners must provide their own Medical Malpractice insurance as well as Public Liability insurance, while the owner must also include Vicarious Liability within their insurance policy.
"This professional collaboration must also be bound by a legal contract that clearly outlines the terms and conditions as well as the mutual responsibilities of the parties concerned."
Jenny Valance, the general manager of the Australasian College of Cosmetic Surgery, added that accidents with injectables such as fillers and botox could be avoided if APHRA regulations are followed "with an appropriately trained doctor/nurse offering the procedure in a clinical setting".
"The current laws are adequate but are not always followed," she said.
"Beauty salon owners need to be aware of their legal obligations ensuring that every new patient is offered a full medical consultation by an AHPRA registered doctor prior to treatment and to check on the registration status of the doctor and nurse (if applicable) who will be offering these procedures in their rooms."